Main content starts here, tab to start navigating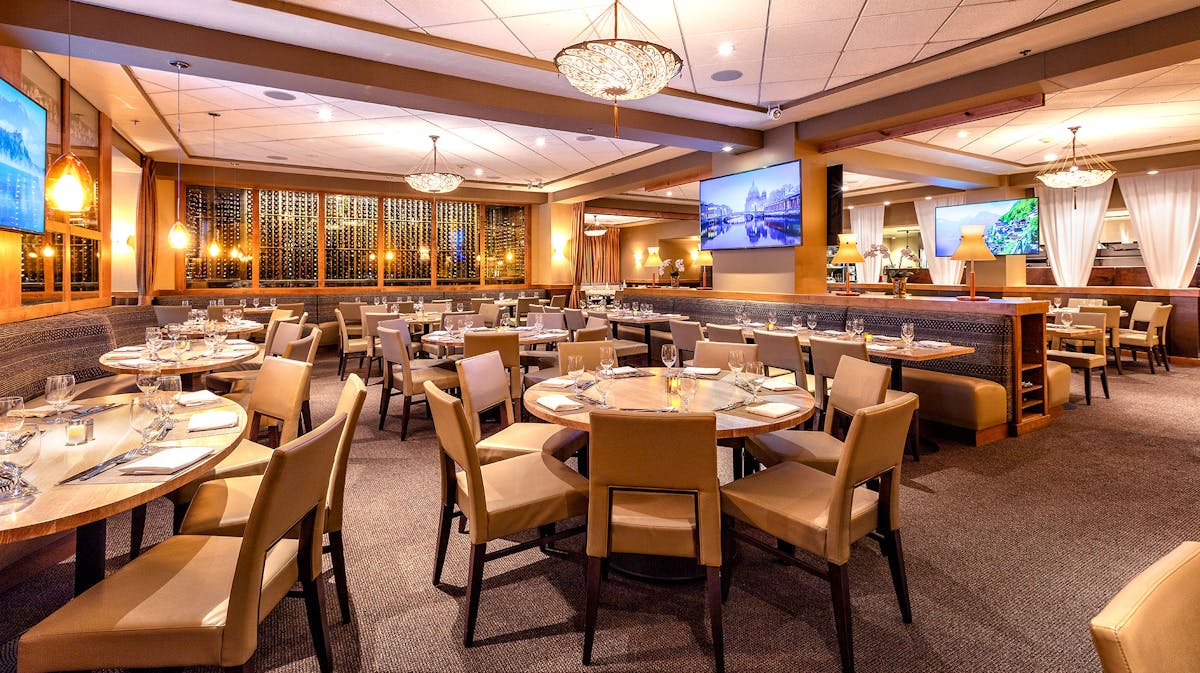 Slide 1 of 5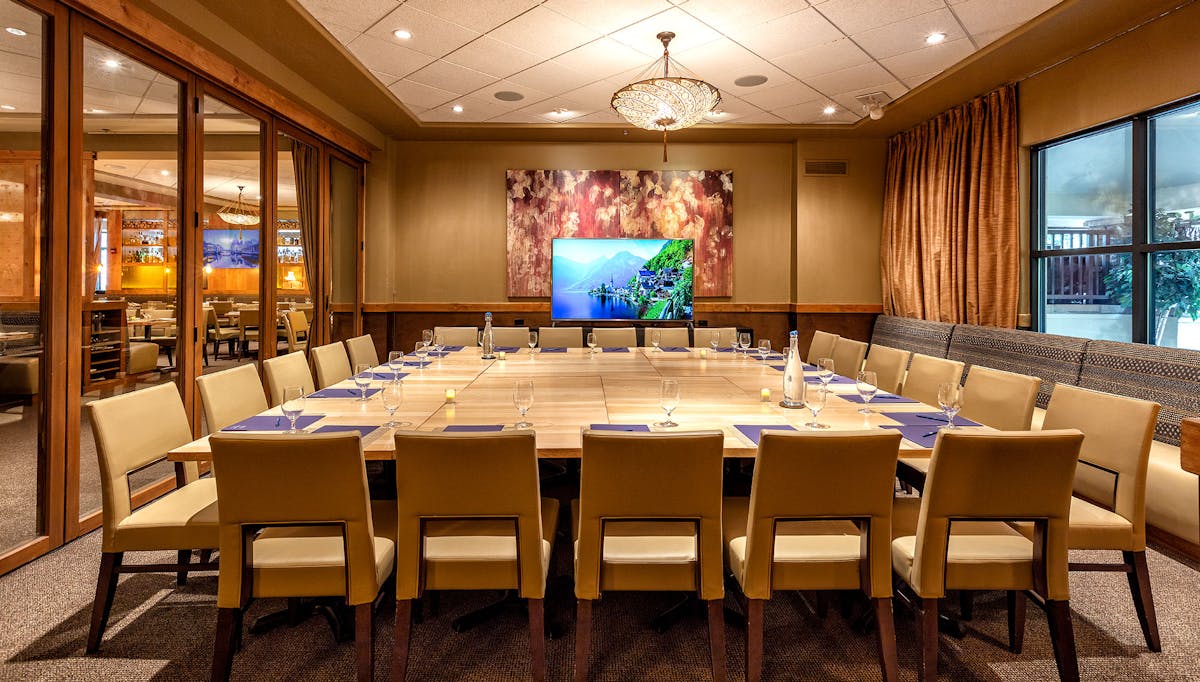 Slide 2 of 5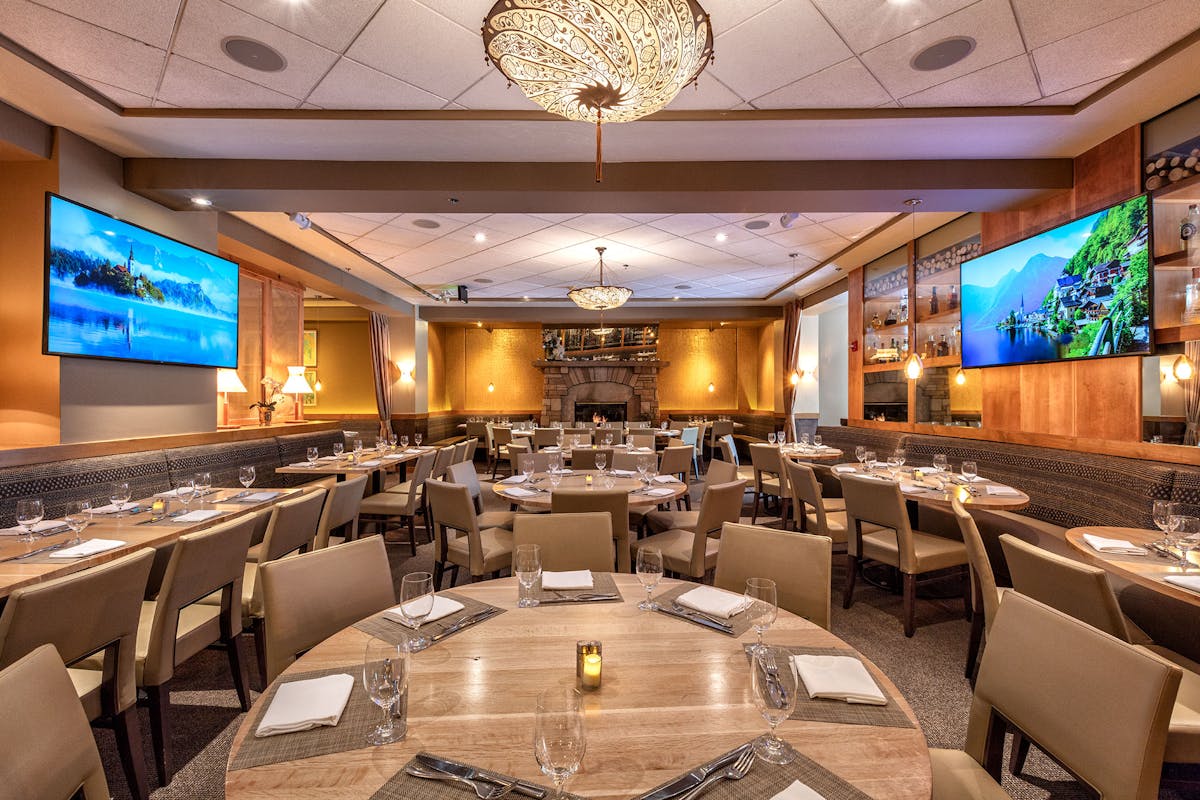 Slide 3 of 5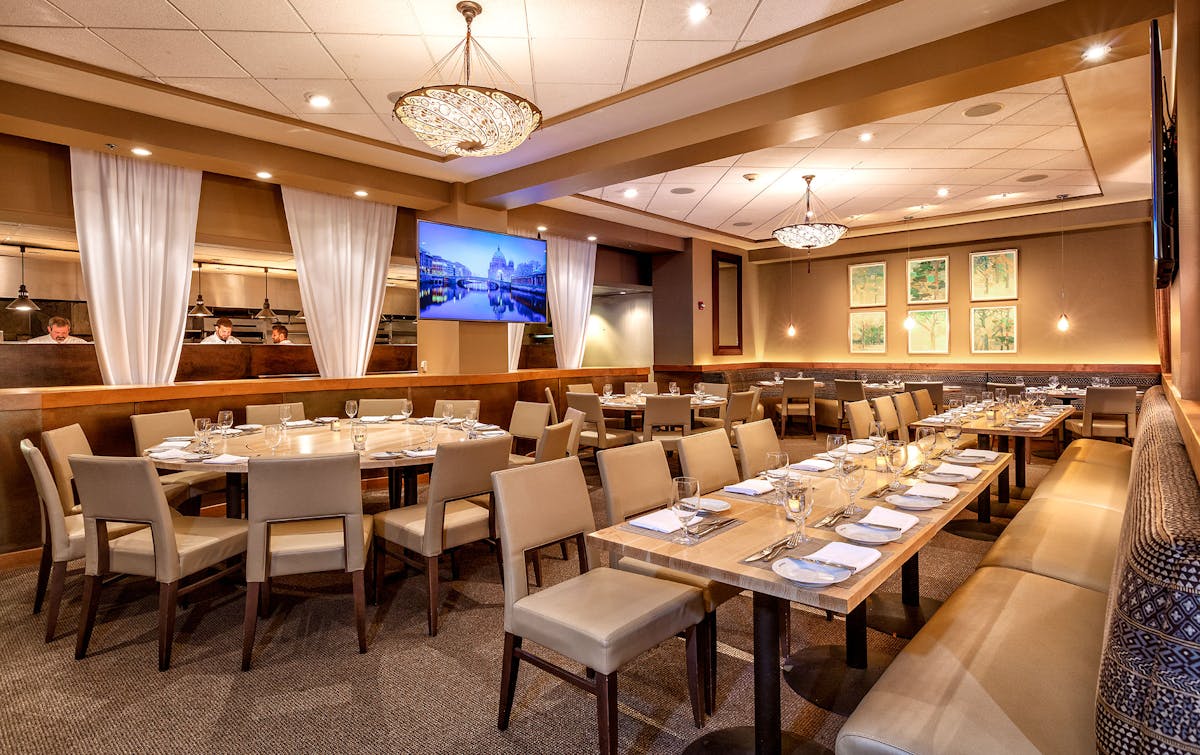 Slide 4 of 5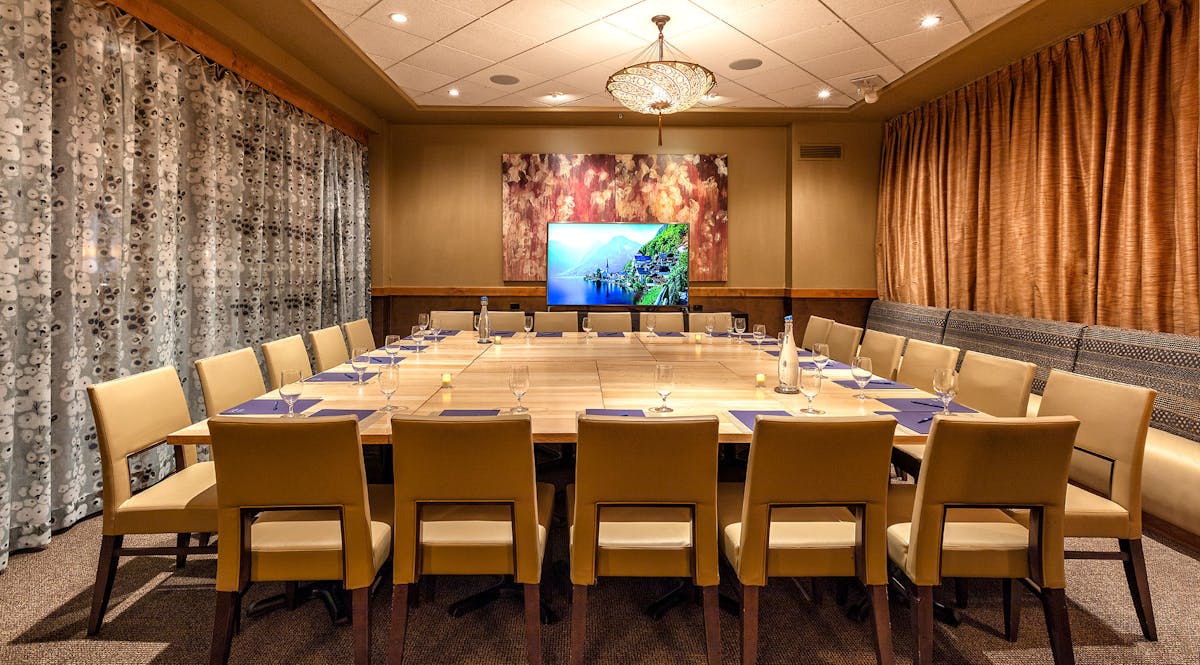 Slide 5 of 5
FAQs Photos Testimonials Contact Us
A Mountain Retreat for Corporate Events
At Larkspur, we understand just how stressful planning corporate events - and finding a corporate event venue - can be. After all, there's a lot to think about, from the seating arrangements to the equipment to the catering set-ups, and the list goes on and on. So whether you're looking to work or play - or both - we're here to streamline that process for you.
With years of experience in business events planning to our name, we know just what it takes to impress delegates from the word go. From our state-of-the-art meeting rooms to our first-class dining experiences, we'll provide everything you need for a corporate event that runs without a hitch.
Our 5,500-square-foot space is thoughtfully designed to accommodate parties of 10 to 500. So whatever your corporate party size, we've got you taken care of. Get in touch today and let's start planning a function that your team will remember for years to come.
A Corporate Events Team You Can Trust
We've been in the hospitality business for more than 20 years, so you can trust us to make your next corporate event something really special. Networking sessions, team building activities, glamorous after-dark celebrations - it's all in a day's work for the attentive team here at Larkspur. Our corporate events planner will work with you to make your event go off without a hitch. We're a corporate events venue where impeccable service meets spectacular surroundings.
Modern Technology for Modern Businesses
The business facilities at our corporate event venue are set up with the technology you need to get things done. Each of our sophisticated meeting rooms can be equipped with 90-inch screens and are fully compatible with a wide range of input media. There are multiple monitors locations, which allows speakers to present to a large audience or stream individually to multiple groups at the same time.
As for our audio capabilities, they range from our venue-wide system to individual zones for smaller sessions. A wireless microphone is fully integrated into the audio system too, meaning that when a speaker is addressing the group, all other sound is silenced.
Do you have a specific technology request for your corporate event? Talk to us about how we can tailor the system to your needs.
A Variety of Dining Options to Suit Everyone
Whether it's cocktails and canapes on our outdoor patio or a formal sit-down meal and awards presentation in The Great Room, expect to be catered to in style at Larkspur. Our mountainside bar is the perfect setting to kick off the evening, as guests can grab a drink and savor it outside with a backdrop of beautiful mountain views. Whatever your dining arrangement needs are, we can accommodate them.
Our corporate event venue is home to a team of talented chefs who source strictly the freshest local produce for their culinary creations, and their dishes are guided by the seasons. Our mouth-watering cuisine has made us the premier food and drink destination in Vail Valley, and we're happy to customize our menus for your event.
If you're worried about delegate dietary restrictions, don't be - just let us know how we can help and we'd be delighted to accommodate your dietary needs.