8 OF THE TOP 2022 WEDDING TRENDS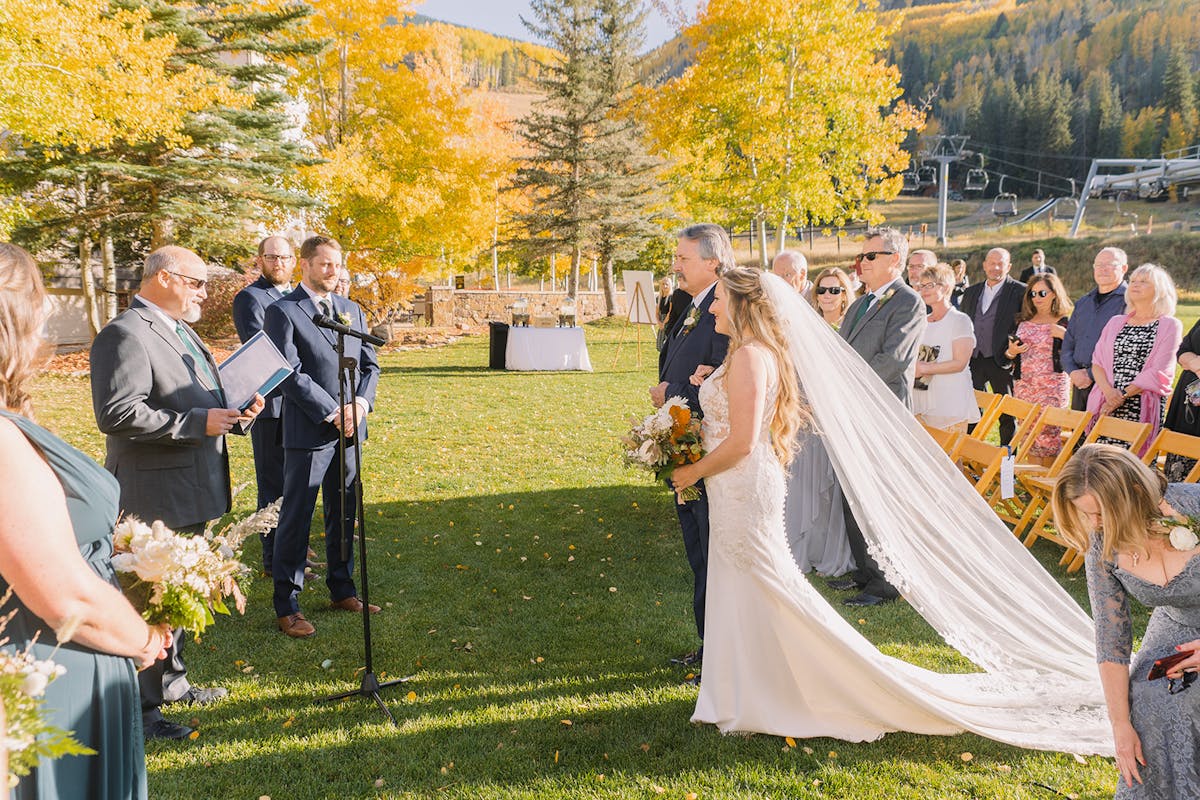 8 OF THE TOP 2022 WEDDING TRENDS
The wedding boom of 2022 has officially arrived. After COVID restrictions dampened some couples' dreams, plans and ideas for the big day, this year's wedding season is now in full bloom and full swing. Have you started planning yours yet?
Your wedding ideas come with a renewed sense of excitement now that nothing stands in your way. All the things that prevented us from turning plans into action have disappeared, and we here at Larkspur are ready to help you get the ball rolling. Trust us—we've got the champagne chilling on ice already.
We know firsthand how much time, effort and money goes into wedding planning. It's easy to feel overwhelmed with the dos and don'ts and musts and must-nots. But don't stress…if you're out of ideas or stuck on what will make your wedding extra special, look at eight of the top 2022 wedding trends we're currently seeing.
WEDDING SEQUELS: ANNI-CEPTIONS
In the last few years, many couples have been forced to cancel their big wedding plans and instead have a micro-ceremony with a limited number of guests. But now that COVID restrictions have loosened up, those same couples are having sequel weddings (also coined anni-ceptions) to make up for the larger reception that they missed out on.
Wedding sequels are essentially just a grander re-do with a much larger invite list, so everyone you wanted at the original wedding can now join the celebrations. You might choose to walk down the aisle again and renew your vows or just simply want the party vibes of a reception.
We here at Larkspur would love to host your 2022 wedding sequel. And your first anniversary is a perfect time!
THE BIGGEST WEDDING MYTH: EVERYTHING IS ALREADY BOOKED
And with that, we want to clear a few things up about one of 2022's biggest wedding myths: everything is already booked up. But it's simply not true!
While it's true that a lot more people are planning ahead, it's a myth that every wedding venue is already booked up years in advance. While we're currently getting lots of inquiries about 2024, we still have plenty of dates available in 2022 with six months or less to go—especially for smaller, intimate weddings (20-100 people or less).
Just make sure you're planning for larger weddings of 200+ guests, as these types of weddings require more preparation and planning.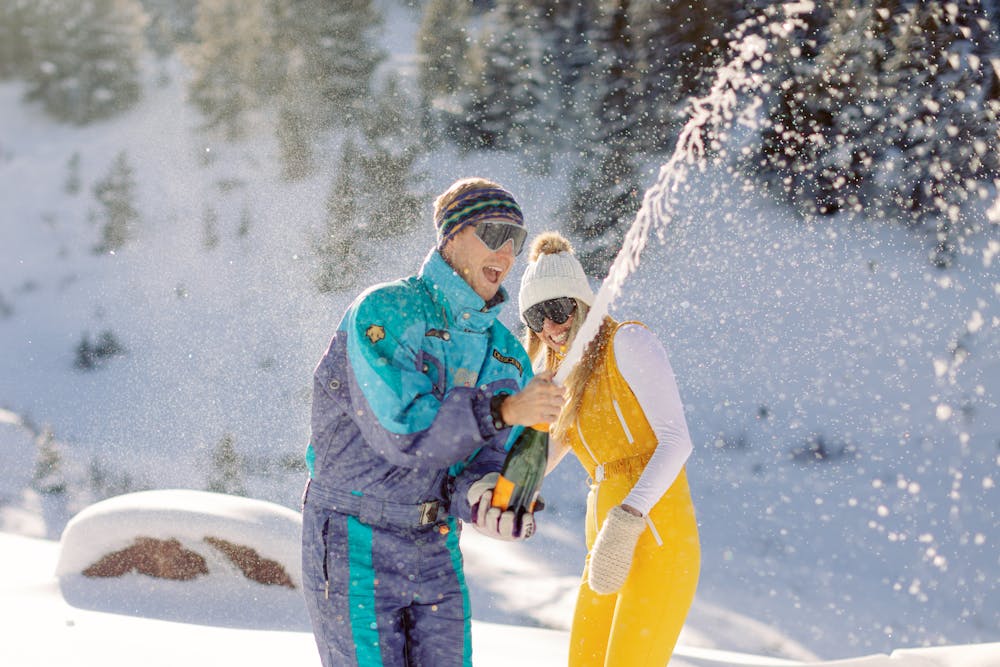 WEEKDAY WEDDINGS
Weekday weddings are another trend. With such a backlog of weddings in the works, more couples are choosing to turn to midweek days instead and steer away from Saturday and Sunday.
You can reap the benefits too—venue rates are usually cheaper, and there's better availability. Sure, weekends are perhaps a little more convenient for guaranteeing all guests can attend, but it might not be much of a problem if you have a smaller guest list. The positives of a less expensive Thursday can outweigh the slight issue of having a few guests that can't make it.
BIGGER AND BETTER PARTY RECEPTIONS
While it's true that intimate micro-weddings are growing in popularity, we've also seen a boom of big, no-holds-barred wedding receptions—long-awaited parties that make up for lost time! With so many couples waiting during COVID-19, it's no surprise that so many of them want to plan a once-in-a-lifetime experience for hundreds of guests.
Bigger plans and guest lists usually mean bigger budgets, so we've seen plenty of free-spending statement weddings complete with extravagant floral displays and magnificently detailed decorations. We say: celebrate like you've never celebrated before.
BRIDAL LUNCHEONS
We're also getting lots of bridal luncheon inquiries. So many of our brides want to carve out some special time to celebrate with their bridesmaids and anyone in the bride's party right before the big day. Usually the lunch is held a day or two prior to the big day, so that all the bridesmaids are in town and ready to start the celebrations.
Typically bridal luncheons include lunch or quiet drinks, with a chance to raise a toast and get excited for the wedding just around the corner. So while the groom party might be golfing, you might also want to book a slot at a spa or have a pampering session complete with pedicure, manicures, facials, massages and more.
It's not an essential part of your 2022 wedding celebrations, but it's certainly a nice way to show your love and appreciation for your supportive and doting bridesmaids.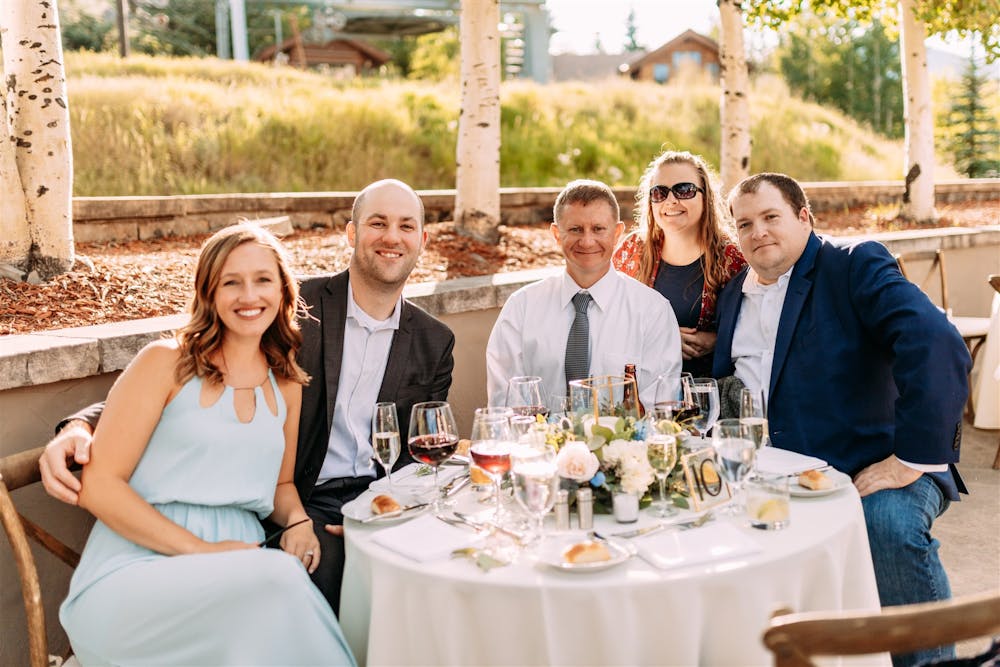 POST-TOAST CELEBRATIONS
Another of the big 2022 wedding trends is post-toast celebrations—essentially they're a welcome reception or pre-wedding party for couples to pop a cork with their friends and family who've just arrived in time for the big day. They're held after the wedding rehearsal. A post-toast is a great way to welcome out-of-town old friends.
There's plenty of different ways to host post-toast celebrations too—dinner, drinks or even a livelier party. We've got the space, capacity and facilities for whatever type of post-toast reception you desire—whether it's a dance in the Great Room or a smaller, more intimate gathering in our private dining rooms sipping on signature cocktails.
LAID-BACK BACHELOR AND BACHELORETTE PARTIES
Bachelor and bachelorette parties aren't just about painting the town as red as possible. Laid-back, more sophisticated bachelor and bachelorette parties are on the rise too. Whether it's a quiet dinner and drinks, a relaxing weekend getaway or even an at-home BBQ, understated parties are ideal for brides and grooms who'd prefer a modest affair over wild night-out vibes.
UNIQUE ENTERTAINMENT
Perhaps it's time to rewrite the traditional rulebook on the types of wedding entertainment. Of course, you still can't go wrong with a DJ or live band, but another of the 2022 wedding trends we're seeing is unique or unusual entertainment.
The possibilities are endless too. Whether it's carnival games and an adult bouncy castle out on our lawn or unique guest experiences like axe-throwing and tarot card-readings, entertainment will also be a central part of any wedding celebrations—but perhaps it's time to think outside of the box.
Our Great Room here at Larkspur is the perfect venue space for larger wedding events. With a capacity of 350 (250 seated), the Great Room has seen all sorts of festivities and performances over the years, including belly dancers, magicians and circus performers.
SUSTAINABILITY
Traditionally, weddings have always been more is more. But another of the biggest 2022 wedding trends we're seeing is a focus on sustainability.
If your heart's set on planning a more eco-friendly wedding, there are plenty of things you can do, even if it's just incorporating small changes. It's all about making eco-conscious decisions. Here's how to incorporate some sustainable elements into your day without making any major compromises:
*Go plastic-free
*Opt for a rental wedding dress or grooms party suits
*Choose sustainable table settings and decor
*Send paper-free digital invitations
*Source food from local farms
*Serve entirely vegan food
*Repurpose or donate used flowers
Get in Touch to Plan Your Wedding
We're big believers in the art of wedding planning—hence why we're also big followers of wedding trends and fashions that make your 2022 wedding extra-special.
Do many of these 2022 wedding trends excite you? Us too. Get in touch with our skilled wedding events team who will help plan and execute every detail perfectly as you savor every moment of your special day.
Contact us today for more information.
Check out our other blogs here for more information on the exciting events we can help you plan.