The 10 Best Ideas & Themes for Planning a Festive Holiday Party in Vail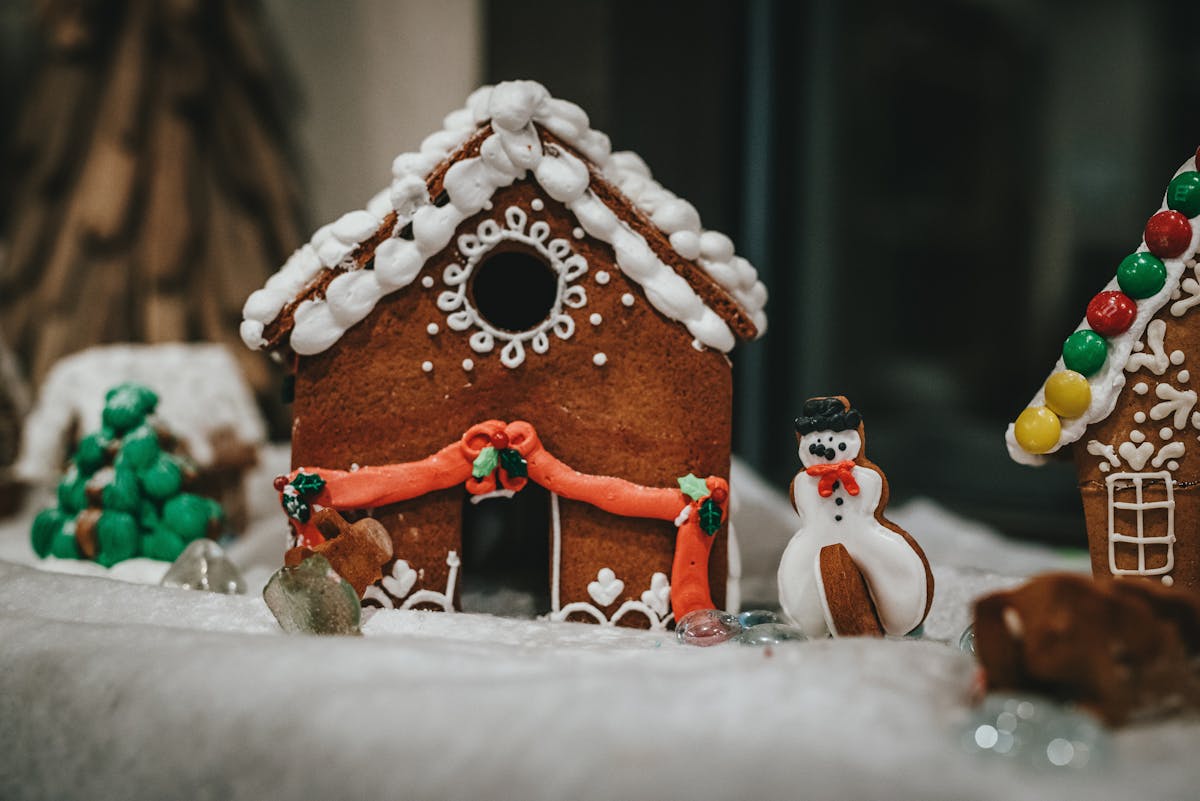 In a snowy mountain town like Vail, the holiday season really is the most wonderful time of the year. Spirits are high, festivities are in full swing, and the town turns into a white winter wonderland—a perfect setting for a holiday party!
Whether it's a grand shindig of live music and flowing heartwarming mulled wine or a smaller party like an intimate Christmas dinner in one of our cozy private dining rooms, we can make it happen. Just let us know what you envision, and we'll start planning. Most importantly, we'll make sure we're fully stocked with eggnog, sugar cookies, pumpkin pie and all the other typical festive goodies that taste best this chillier time of year.
Here's a closer look at why Larkspur is the perfect venue for a holiday party and what kind of party themes and ideas we have in our repertoire.
Spoiler: we're experts in throwing a wonderful festive function!
HOLIDAY PARTY THEMES
There are countless colorful and fun holiday party themes out there. Here are some of our personal favorites.
A Vegas Christmas
One of the best party themes for adults—a Vegas-style night of cocktails, cards and classic casino games. This also works brilliantly as a fundraiser night!
Christmas Dress-Up
You can't beat a costume party. Everyone can get involved, and there are plenty of super fun festive characters to choose from—elves, fairies, reindeers, Scrooge, the Grinch, and of course the big man himself, Santa.
A Great Gatsby Soirée
How about a classy Gatsby-themed night of 1920s glamor? Think art deco, hard liquor and a live jazz band. It's essentially a twist on the traditional black tie-type of event, just a tad more fun and festive. Who doesn't love getting dressed up in their most glam outfit?
I'm Dreaming of a White Christmas
Bring the outside in with this snowy party theme that'll knock the stockings off your guests. You can go all out on the decorations with this theme—make it magical, lavish and graceful with twinkling lights, white faux Christmas trees and all sorts of candles and sophisticated ornaments.
Ho Ho Hoedown
Put a country twist on the usual Christmas party theme. Throw on your boots and your Santa hat, play the very best Christmas tunes, and you've got yourself a bumpkin ho ho hoedown.
HOLIDAY PARTY IDEAS
These holiday party ideas work fabulously as full-on party themes, but they're also just activities and games you can add on to the event's itineraries.
Stock Up Santa's Sleigh
This one includes asking all guests to bring along a gift of any kind to add to "Santa's sleigh." Everything collected can be donated to those in need through a local charity.
Christmas Auction
This is another fabulous fundraiser party idea that works similarly—ask guests to bring a gift to be auctioned off. The money raised can then be donated to a charity of your choice. It's the excitement of the bidding that makes this one so fun for everyone.
Ugliest Christmas Sweater
This party theme is always a crowd-pleaser, and it doesn't require too much effort or money from your guests. And of course there's a prize for the ugliest, tackiest sweater!
Who Am I? The Holiday Version
Want to break the ice and get your guests mingling from the get-go? Set up a festive edition of the classic Who Am I? game with a mixed bag of Christmas characters, names and people to portray.
Christmassy Karaoke
Get people singing and dancing with a sing-along karaoke night of carols and beloved Christmas tunes. Or for something more special, how about an open-night style evening where you invite guests up on stage for a festive talent show?
CHOOSE US FOR YOUR HOLIDAY PARTY THIS YEAR
Wondering why Larkspur should be a top pick for your holiday party this year? Well, we have plenty of reasons!
We Have a Versatile Venue Space
Our 5,500-square-foot venue has a variety of spaces to choose from. The perfect place all depends on who you're inviting and what type of celebration you're after. Take your pick from:
The Great Room—a large and elegant room ideal for an epic party of dancing, live music events, and stage shows. (Capacity: 250 seated, 350 reception)
Bar + Outdoor Patio Space—an airy space that flows nicely with infinity doors. The mountainside patio space boasts unbeatable views of the snowy Golden Peak ski slopes—and we even have outdoor fire pits to keep guests warm and treat them with toasted marshmallows.
Full Dining Room—a cozy and tasteful space that offers privacy. Plus, you don't need the entire dining room—we also have smaller dining rooms for groups of 10-40 guests.
Check out our full list of our spaces.
We're Master Caterers
The starry winter sky is the limit for our Larkspur chefs. We'll create a personalized menu that perfectly matches your tastes, needs, and desires. We know exactly what to serve up to fit the moment, from Christmassy cocktails to hearty winter warmer buffets.
Some of the delicious festive delights we can cook up include:
Honeyed Ham Carving Station
Yam/Parsnip Dauphinoise
Almond-Brioche Stuffing
Brandy Bonbons
Soft Ginger Cookies
Almond Cream Macarons
Peppermint Toffee Bark
Remember, this is just the icing on top of the Christmas cake with what we offer! Find out more about the various events menus we have, and remember that we can customize menus.
We're a Team of Expert Event Planners
Our event planning team loves a good old holiday party—share your ideas for the best festive party, and let's make it happen! With over two decades of experience, we're masters in executing everything flawlessly, from catering to décor to vendor hire.
START PLANNING YOUR LARKSPUR HOLIDAY PARTY
So that's it for our holiday party themes and party ideas! Has something sparked your creativity? If you have any other questions regarding the Larkspur experience, make sure you check out our FAQs page.
Trust in Larkspur's expertise for your holiday party vision. We're a venue that has the right know-how to make even the grandest of plans come to life. Get in touch today to get the ball rolling.