Countdown to Midnight in Vail on New Year's Eve in 2022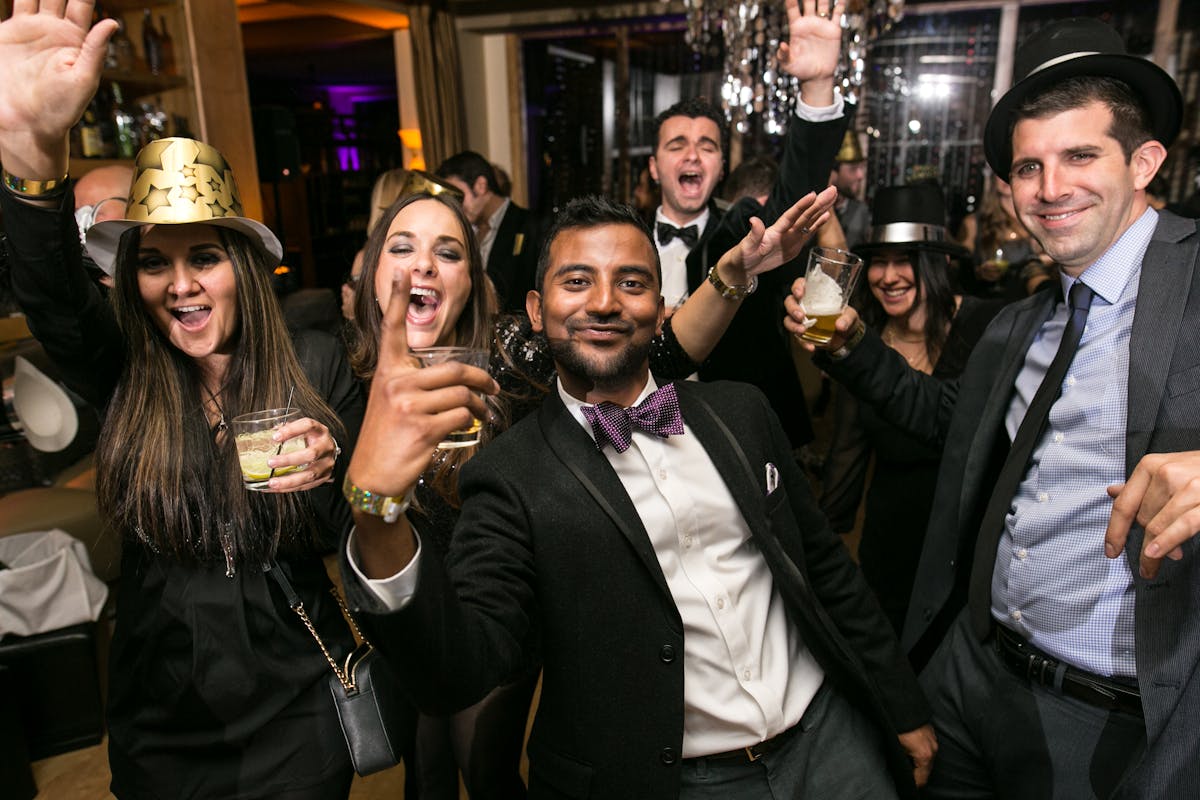 On New Year's Eve, when the highly anticipated wait for midnight counts down, you're probably both optimistically looking to the future and earnestly remembering the past. It's an opportunity to rejoice and reminisce at a time when anything seems possible. Here at Larkspur Events & Dining, we know how special Vail New Year's Eve can be, so why not join us for your celebration and make some magical memories you'll never forget here in our beautiful space in Vail, Colorado.
The town of Vail is known for its notable annual events, from the Vail film festival held in spring to the Bravo! Vail classic music festival in summer. And December 31 is no exception to the town's exuberant atmosphere of joyous festivities. That's why joining us on New Year's Eve for your celebration is the perfect way to enjoy the biggest evening of the year. The town of Vail knows how to throw an incredible party, and Larkspur invites you to celebrate here!
Whether it's your annual New Year's Eve party, a wedding anniversary or any other celebratory occasion, your event can be made that much more special by immersing yourself in the Vail New Year's Eve revelry. Let's take a look at what Vail has to offer when December 31 comes back around this year and how your evening event at Larkspur can provide you with a remarkable New Year's Eve to remember.
Enjoy One of the Most Special Vail Events
Vail in winter is simply a must-see, especially during the holiday month of December. New Year's Eve provides the town with one of the most memorable annual Vail events, and we want you to visit and experience the joy for yourself. With the town's annual New Year's Eve activities taking place year after year, Larkspur sees firsthand the memory-making magic that Vail can provide its visitors. So join in the festivities for an evening of breathtaking moments.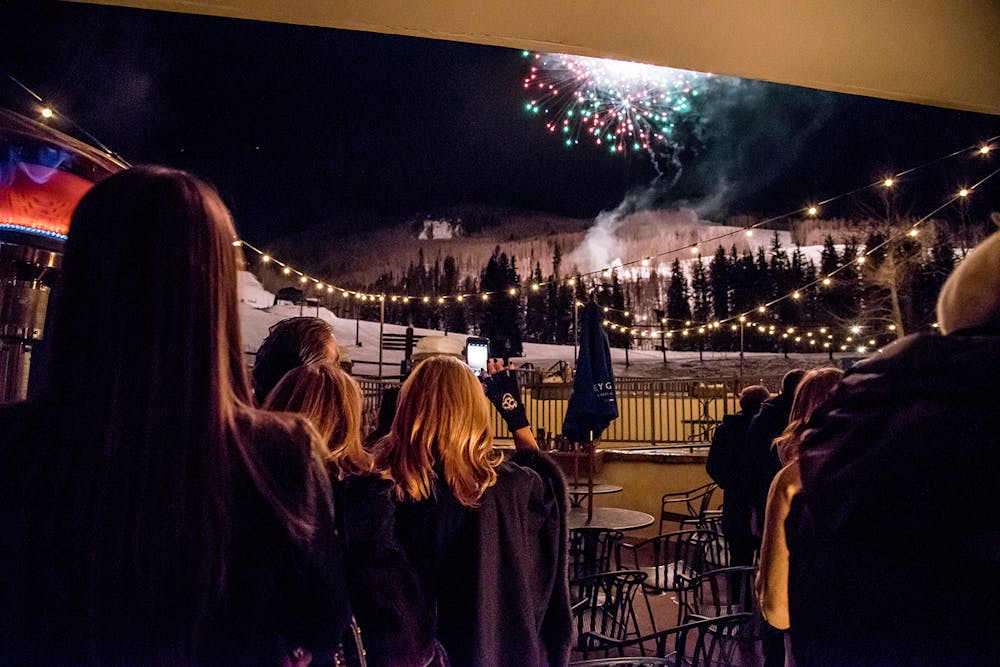 Watch in Awe of at the Annual Vail Fireworks
As the dusk settles on the town, the New Year's Eve celebrations will truly begin when the Vail fireworks begin around 6:15 pm. Sit back and wonder at the night sky lit up from the sparkles and flashes above. You don't want to miss this impressive display! Best of all, you can watch the entire show from our outdoor spaces, including the heated patio with the bar just inside. So bundle up, grab a glass of champagne, and toast to the glistening sky above to bring in the new year ahead.
Join in with Vail's New Year's Eve Celebration
It's not just the Vail fireworks that make the town worth visiting during New Year's Eve—there's also the downtown festivities of the Torchlight parade that warms the heart with a cheery spirit of spectacular lights, sights and sounds. What's more, our outdoor patio provides a panoramic front row seat for the illuminating parade that takes a route down the Golden Peak's slopes. Watch as skiers and locals form an impressive train with glowing torches. Our patio is the prime spot for taking in these incredible views and soaking up the atmosphere.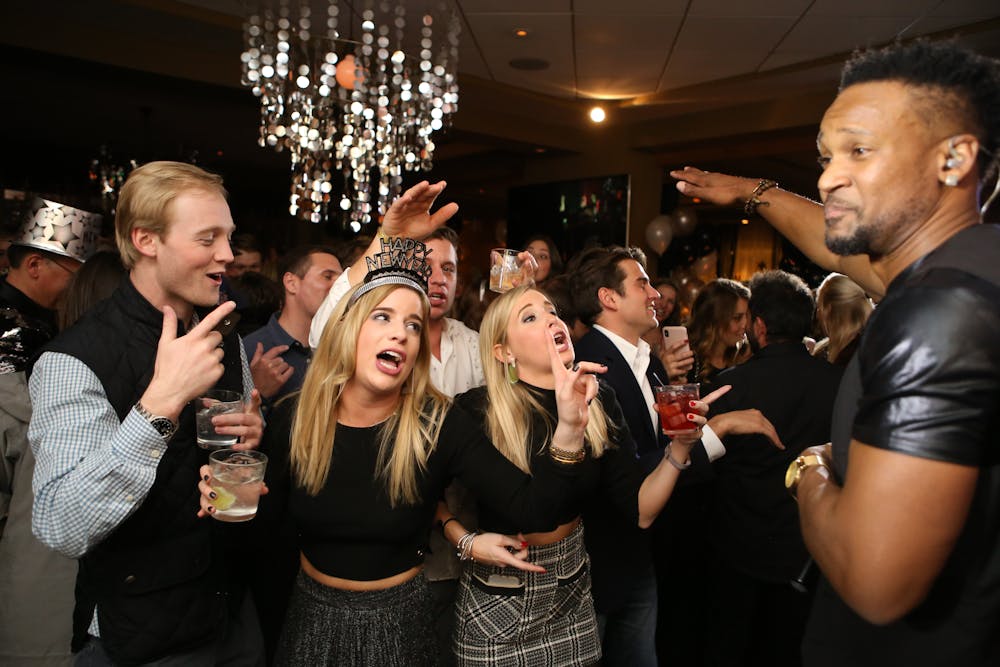 Throw an Event and Count Down Here with Us
Whether it's a family-friendly party or an adults-only celebration of cocktails and canapes, Larkspur can host your private Vail New Year's Eve party in one of our spaces. Our Great Room is ideal for larger capacity guest lists and hosting entertaining live performance events or you could hire out the full interjoining dining and bar space for your own private party. Not to worry - we will make sure Auld Lang Syne is ready to play as midnight strikes!
The choice is up to you - just leave it to our attentive and passionate events team to plan and execute your New Year's Eve party with style. Whatever you do during your evening here with us, make sure you visit and explore what the town has to offer and then keep the party going back at our venue for a night of glass-raising cheers.
Get in Touch Today
We are already committed for NYE 2021 but you can close out 2022 and see in 2023 the special Vail way, we here at Larkspur invite you and your guests to make the most of your time spent in Vail on New Year's Eve.
Take a look at our spaces page for more information on where your big event can take place, and browse our galleries for inspiration on what kind of magic we can help add to the exciting party planning.
To inquire about booking one or more of our venue spaces on December 31 in 2022, please get in touch to discuss what we can offer. We're excited to have you join us and bring in the new year together!
Check out our other blogs here for more information on the exciting events we can help you plan.