"TOMORROW'S DINNER" IN VAIL: EVERYTHING YOU NEED TO KNOW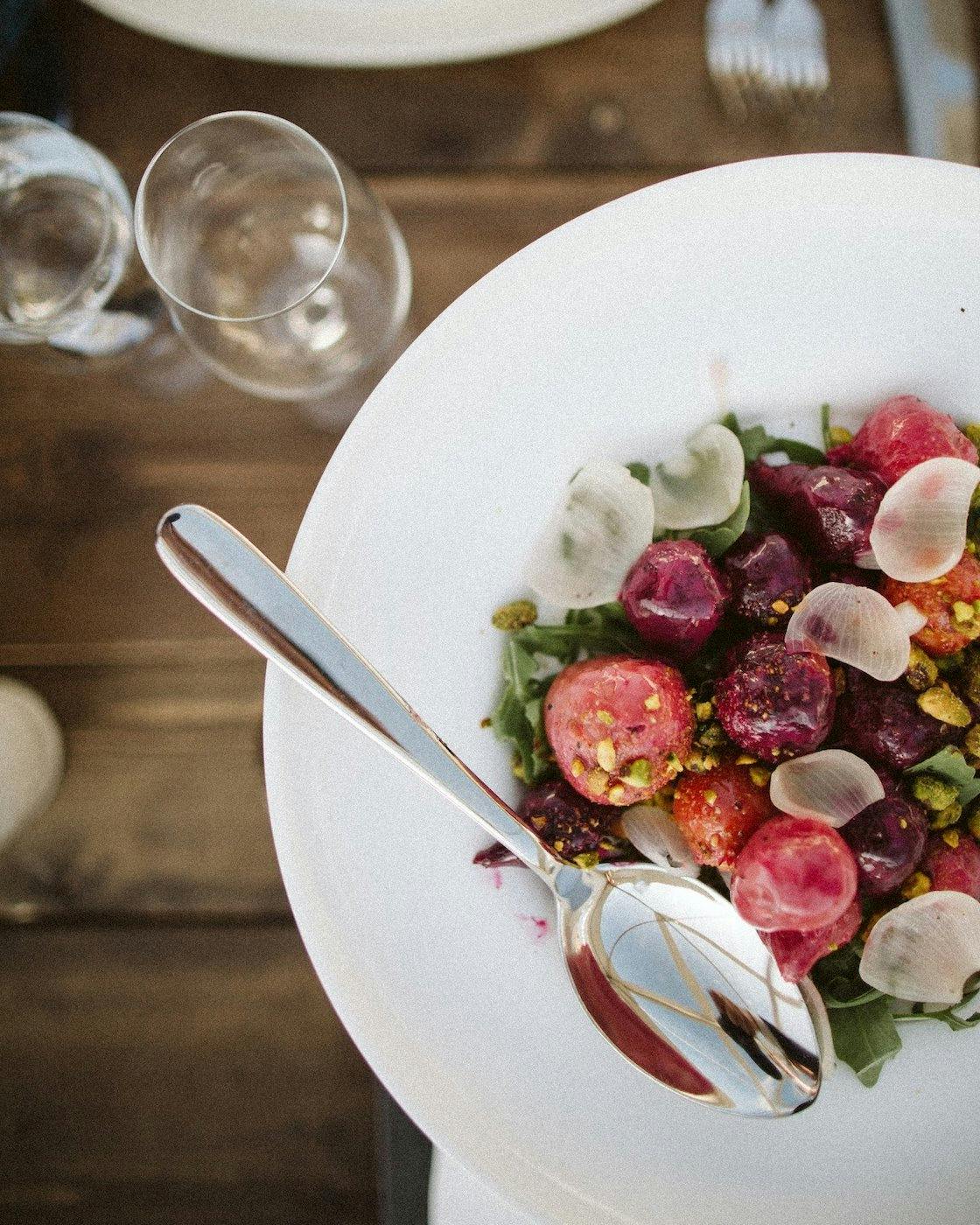 Getting a reservation for large groups can be tricky—especially if it's short-notice and you weren't able to plan ahead for. That's why we've introduced our Tomorrow's Dinner concept—to help you when you're in need of food in Vail, unscheduled and unplanned.
We're actually the only Vail, Colorado restaurant that offers this type of reservation—so rest assured that you can always rely on Larkspur Events & Dining.
Want to learn more about Tomorrow's Dinner? Here's everything you need to know.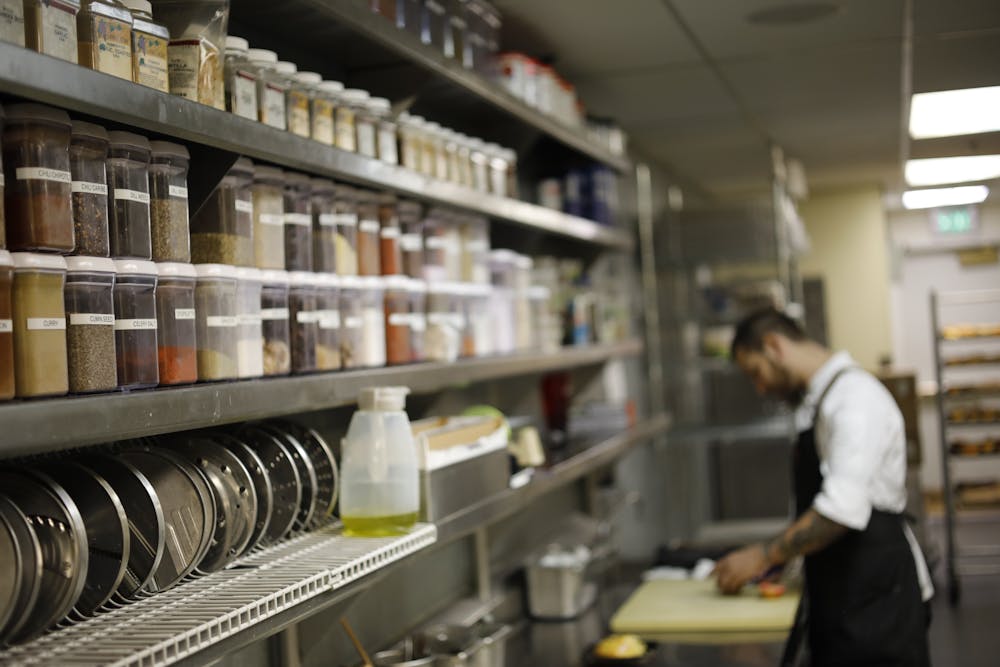 WHAT IS TOMORROW'S DINNER?
The concept is pretty simple. Think of it like a reservation that's always there for you when you need a last-minute dinner in Vail.
Tomorrow's Dinner can only be made with at least 24 hours in advance and is exclusive for parties of 10-24 adults.
We originally set up Tomorrow's Dinner during COVID-19 when everything was up in the air. At that time, reservations for even two people were difficult to come by, let alone a group of 10+. Since then, Tomorrow's Dinner has proved to be successful, even after COVID restrictions have eased. We love seeing the smile on your face or the relief in your voice when we confirm that we have availability.
WHY DOES IT COME IN HANDY?
The option of Tomorrow's Dinner gives you the flexibility when you need it most. We know firsthand how stressful it can be trying to find one of Vail Village's restaurants to accommodate your big party.
We're all about convenience. We thrive when we're helping you build memories with the friends and family you love—and you can't create something special if none of the Vail restaurants will take you under their wing for a night of remarkable food and wine.
That's where Larkspur comes to the rescue. When other Vail Colorado restaurants are fully booked, we'll welcome you in—even if it was planned with just 24 hours ticking down on the clock.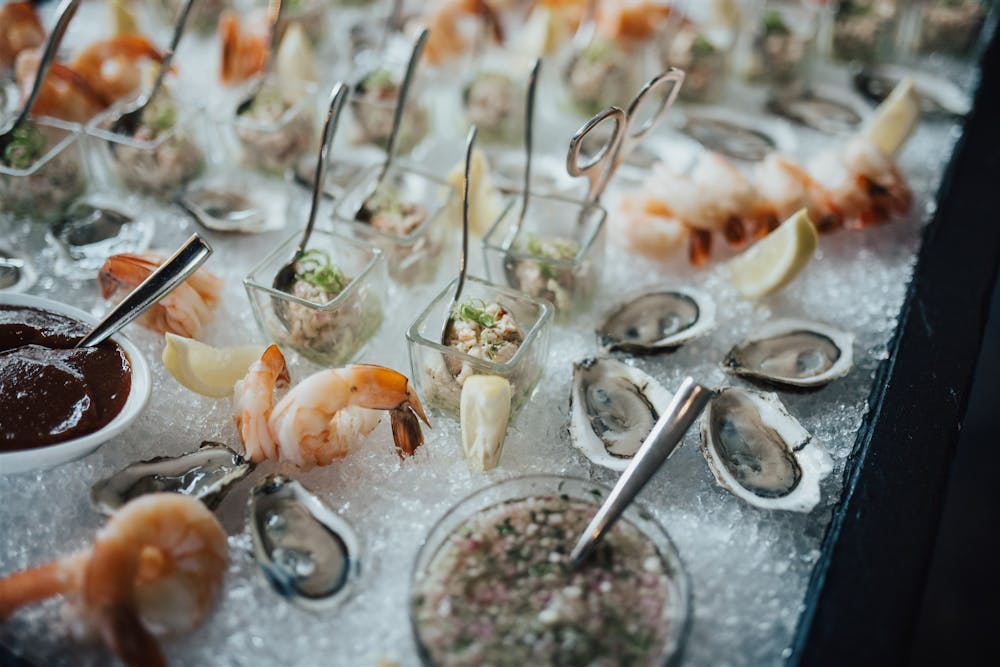 WHO IS IT FOR?
You might be surprised to learn just how many of our guests need a Tomorrow's Dinner reservation. Whether it's a late-notice special occasion or an impromptu night out with friends, here are the best examples of who Tomorrow's Dinner benefits and what occasions it truly works for:
*Short-notice birthday celebration (let's hope you didn't forget!)
*Spontaneous night-out with family who've come into town unexpectedly
*Casual dinner in Vail with groups of friends or family vacationing together
*Unexpected engagement celebrations with your closest loved ones
*And so much more!
WHAT'S INCLUDED IN THE OCCASION?
Depending on what you're celebrating and who's on the guest list, our Tomorrow's Dinner slots come in a variety of forms.
Since this is your special evening revolving around your celebrations, we give you a few different options to choose from, including but not limited to:
*A cocktail reception to start the evening with specialty drinks mixed up by our bartenders, and small bites and hors d'oeuvres to whet your appetite before the main course.
*A sit-down for a formal three-course meal in our dining room: beginning with a tantalizing starter, followed by a hearty entrée and ending with a delectable sweet dessert.
*Linger in the bar for a nightcap and some fun conversation with your fellow guests to end the evening.

WHAT'S ON THE MENU?
We don't just offer food to satisfy your hunger—we provide an experience to make your occasion a highlight in your mind forever.
As one of the most highly regarded restaurants in Vail, Colorado, everything we serve at your Tomorrow's Dinner is specially designed to evoke elegance and sophistication. But we don't just see ourselves as a Vail Village restaurant—we're an event destination. Creating extraordinary culinary experiences is what our talented team of chefs work so hard for.
Please note that the menu can be customized to your tastes, desires, preferences and allergy/dietary requirements (nut-free, dairy-free and gluten-free). The menu is usually a mix of new culinary creations and the classic Larkspur favorites—which our regulars know and love most about dining with us.
We're proud to say that we source from trustworthy sustainable partners, so we have no doubt that you'll taste the difference.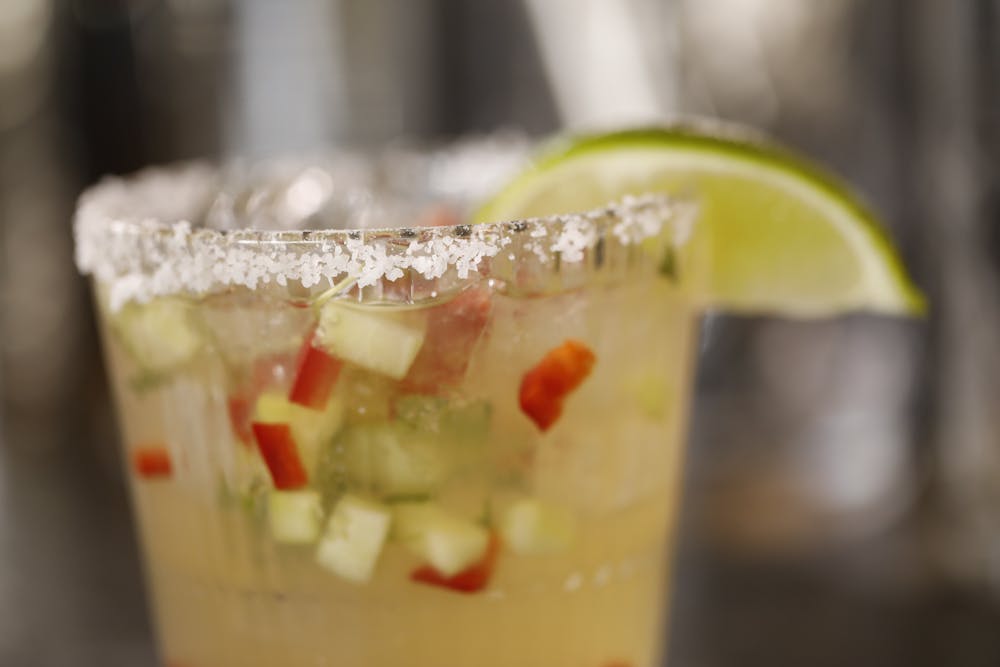 BOOK YOUR RESERVATION WITH US TODAY
Want to book your Tomorrow's Dinner reservation with us? If so, fantastic news! Let's start planning today.
Once we know how many people you have coming, who it's for and what you're celebrating, we can then start planning the evening. We're masters in event planning—even at short notice!
Contact us today to get your reservation
Or check out our other blogs for more information on the exciting things we can help plan.