Everything You Need to Know About Choosing The Best Corporate Event Venue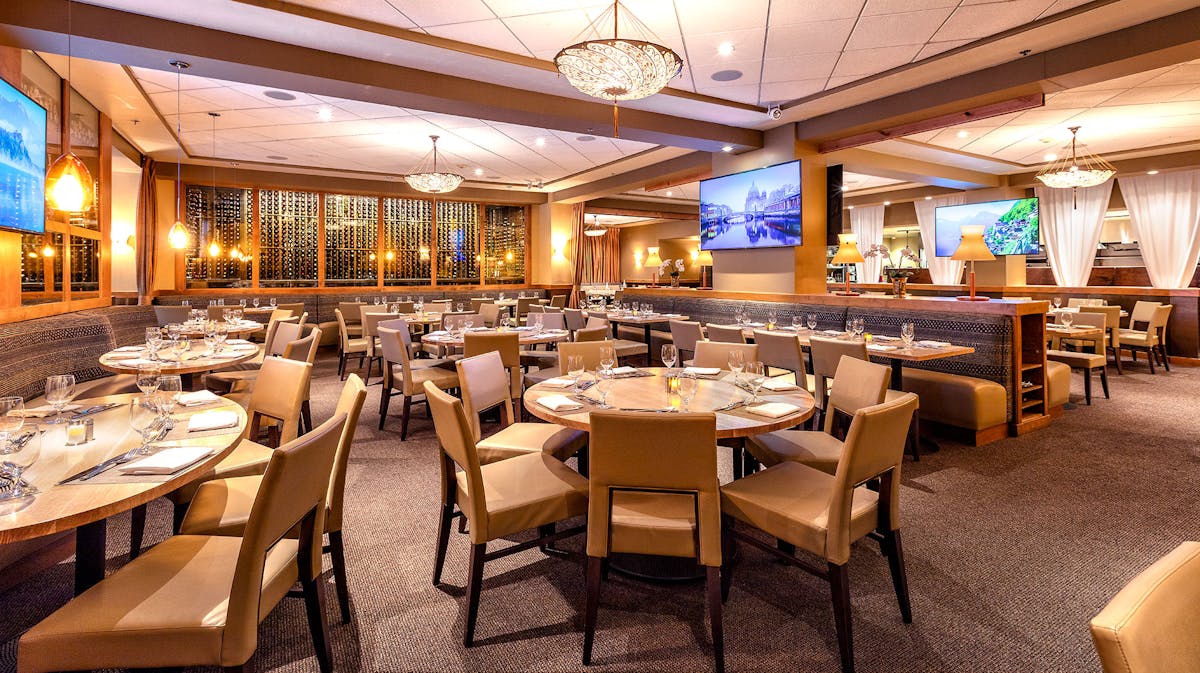 There's a seemingly endless list of details to consider when planning a corporate event, but finding the right venue for your plans is the first place to start. Whether it's a glamorous company awards evening, a formal business meeting or an afternoon of team-building activities, any type of corporate event deserves the very best venue to provide you with everything and anything you need.
Organizing a successful corporate event is no easy feat, but thankfully our experienced event team here at Larkspur Events & Dining will help take the stress out of your all-important planning.
Let's discuss everything you need to know about choosing the best corporate event venue and how our options here at Larkspur can exceed your expectations.
Choose the Best Corporate Event Venue Space
As you know, choosing the event space that you need depends on the size of your corporate party and the services and facilities you require. Whether it's a small team of 10 or your entire company of 500, the Vail event space you choose should accommodate your party and be suitable for what you'll be using the space for.
Larkspur has a variety of versatile spaces you can use for your corporate event. Our modern meeting rooms come equipped with the A/V technology you might need for an important client meeting. The Great Room is ideal for larger guest lists and a spot of late-night revelry including an annual Christmas party, a live music event or a social company celebration. Alternatively, the stunning views of the Gore Range on our outdoor patio space provide a perfect backdrop for sunset company drinks. Whether it's work time or playtime, we have the event space for you.
Choose Your Food and Beverage Options
You have many options when it comes to selecting catering for your corporate event. Whatever type of food and drink you'd like, Larkspur can fulfill your wishes with our premium catering options available at your request. Most importantly, all our menu options are customizable to suit your tastes and preferences.
Enjoy a sit-down 3-course meal in our formal dining room passionately cooked up by our team of expert chefs. Alternatively, smaller rooms like our cozy private dining room are ideal for a more intimate corporate gathering. If you'd prefer beverages, we can simply keep the champagne and cocktails flowing at a welcome reception hosted in our interjoining bar and patio space.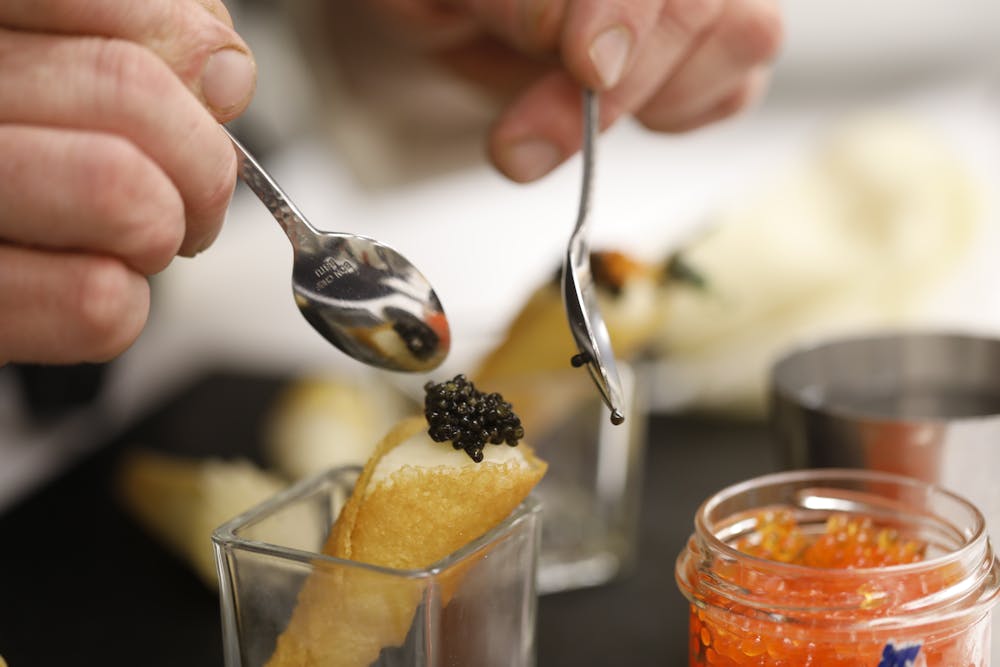 Receive a Personalized Service for Your Event
Whether it's a formal or informal business event, our event specialists will stop at nothing to ensure your time here runs like clockwork. Our caring hospitality team are experts in providing you with the very best attentive service. We can fully take the wheel and host your entire event or we can let you go about your business and simply help streamline your plans wherever and whenever you need us.
Whether it's a culinary workshop or a new product launch, we pay attention to every detail and mold our services to your requirements impeccably. You can always trust us to bring something special to your corporate event.
Put All the Necessary Preparations In Place
Here at Larkspur, we'll put all the necessary preparations in place before the day of your event to ensure things run smoothly and on schedule. For formal events when business comes before pleasure, our facilities complete with state-of-the-art technology can assist you with presentations, video calls, board meetings and more.
Whether it's an internal company meeting, a global video conference or an educational seminar, our selection of versatile meeting rooms are fully equipped and adaptable to fit whatever business you'll be taking care of.
We have the ability to have monitor screens for presenting to small or large audiences, and we also have a venue-wide audio system with an integrated microphone. If you have a specific technology request for your event, please talk to us beforehand to learn how we can modify the system to your requirements.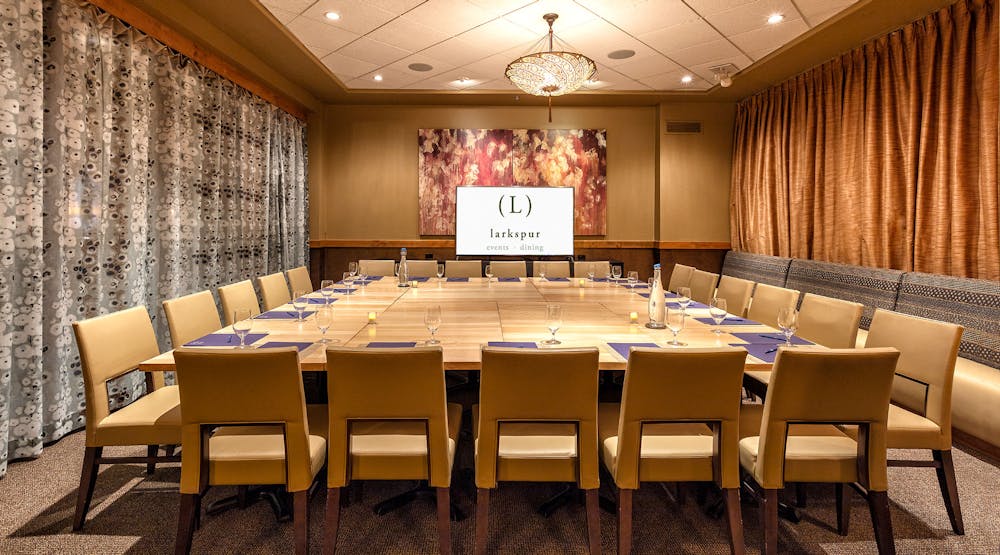 Relax After an Outdoor Company Activity
In addition to our superb hospitality service and stunning venue spaces, Larkspur also benefits from being nestled in Vail, Colorado—a bustling town full of culture and charm that we encourage all Larkspur guests to explore.
If you're looking to book an adventurous outdoor team-building activity, discover what fun and exciting things there are to do in Vail. Afterward, Larkspur invites you to warm your toes and join us for an evening of relaxation. Unwind after an adrenaline-filled day by dining on a menu of culinary delights or simply raise a well-needed glass of bubbly in our elegant bar.
It's Always A Pleasure Doing Business With You!
Our caring team here at Larkspur Events & Dining wants to hear from you. We'd love to help plan your custom corporate event. To find out more about how we can help make your next business event come to life, get in touch with us today! Whether formal or informal, it's always a pleasure doing business with you.
Check out our other blogs here for more information on the exciting events we can help you plan.