How to Choose the Right Rehearsal Dinner Venue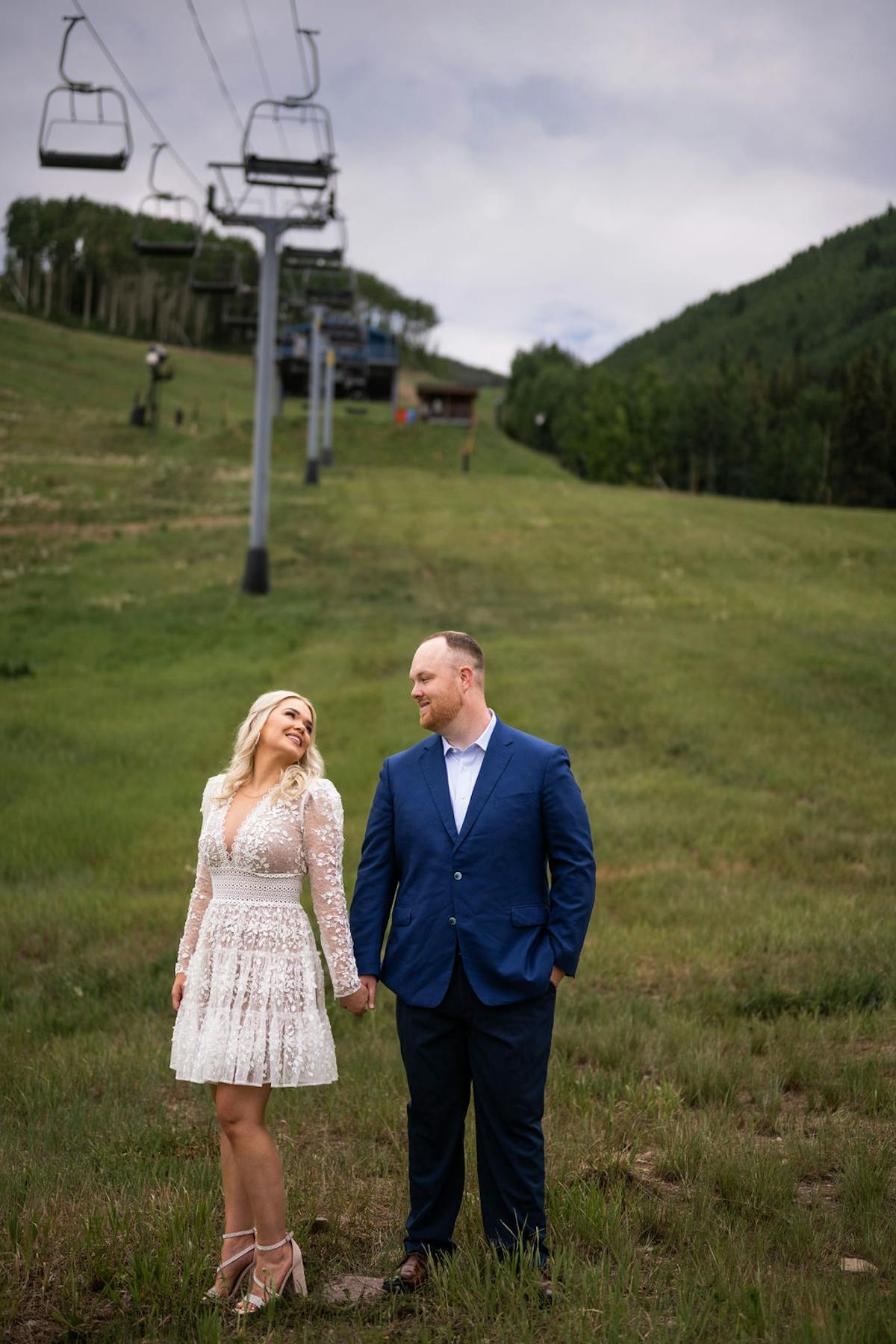 Not all couples want a formal sit-down rehearsal dinner, but if you and your partner do, our Larkspur Events & Dining venue is the perfect rehearsal dinner restaurant to make it magical.
Typically, a rehearsal dinner is a night of clinking champagne glasses, teary pre-wedding speeches, and of course plenty of delicious food to fill your bellies before the big day—so what better place than Larkspur?
We're seasoned event planners who love nothing more than watching the joys of a wedding celebration unfold from start to finish, from the arrival of guests at the pre-wedding rehearsal dinner to the big send-off of the happy couple the next day.
So how do you choose the perfect wedding rehearsal dinner venue? Here's our advice on how to find the right kind of rehearsal dinner restaurant like ours to host your special night.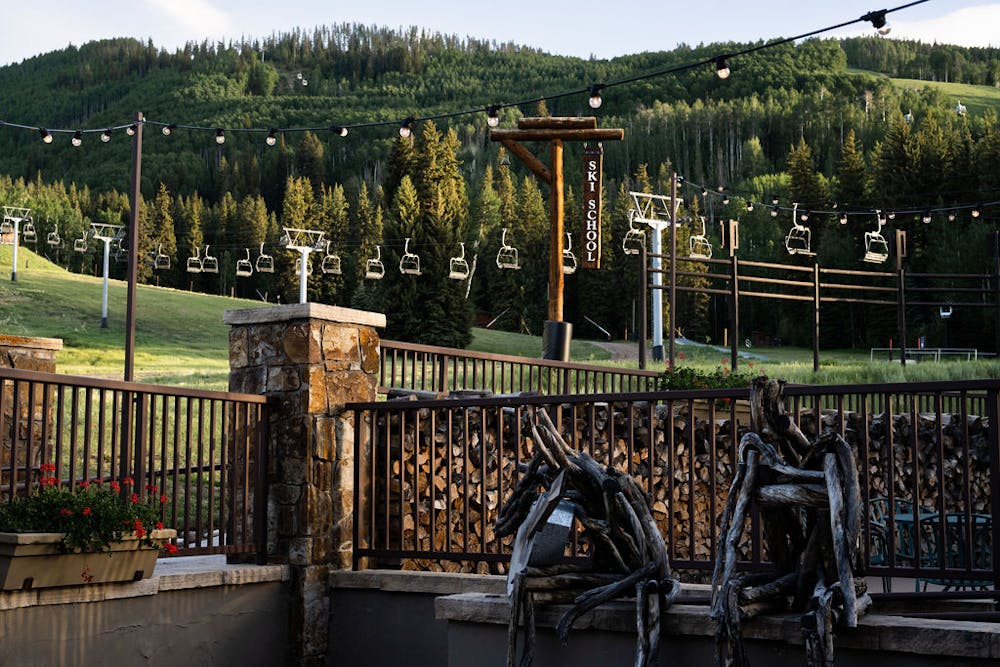 It's All About Location
It makes sense for the rehearsal dinner venue to be in close proximity to the wedding venue itself, but don't simply choose the nearest one because of the location. Have a good look around and find the spot that works best for the vision you're after. If it's a small guest list, look for a cozy and intimate venue. If it's grandeur you're after, find a fancy place that accommodates a large guest list.
We might be biased, but we think the town of Vail is a wonderful place to tie the knot. Not only is it a picturesque spot among Colorado's gorgeous mountains, but it's also home to plenty of things to do and see including skiing, golf, shopping, hiking and lots more. After all, you might as well make the most of your time here while you're in town.
Make it Convenient
A wedding rehearsal dinner is usually when you'll welcome out-of-town guests, so also make sure the location is as convenient as possible. Chances are they've traveled a long way to be there—so keep the venue close to both the wedding venue and the accommodation you've recommended.
Rely on the Event Planner's Help
You have so many different things to think about when planning a wedding—so much so, sometimes booking a wedding rehearsal restaurant goes straight to the end of the to-do list for quite some time. That's where the assistance of a super-organized wedding planner can come to the rescue.
If there's a local event planner who's familiar with your chosen destination, they should also know the very best spots—including the nicest wedding rehearsal restaurants in town that have the capacity to match your guest list and the right atmosphere to set the tone.
If you're newly engaged, take a read of our official guide on what to do before the big day. We want you to savor every moment during the all-important wedding planning and preparations!

Get the Vibe Right
The itinerary of your wedding rehearsal dinner is completely up to you. Traditionally, the night goes something like this:
* Arrive - Greet your guests and mingle.
* Sit down to eat - Enjoy a delicious pre-wedding feast.
* Gifts and speeches - Open gifts and allow toast-raisers to say a few words.
* Dessert and goodbyes – Enjoy the last course and wrap up the evening with a nightcap.
But it doesn't have to be this way. This is your special night—so choose the rehearsal dinner venue that'll get the vibe right, whether it's a sit-down meal of formalities or more of a laid-back evening of casual eating and drinking.
We'll Get It Spot On
As one of Vail's top wedding rehearsal venues, we're all about the cork-popping here! Our entire Larkspur team welcomes you and your guests with open arms, and the reins are handed over to you with how you want to use our space.
Want a lively night sipping cocktails and diving into our selection of hors d'oeuvres? Our bar staff will mix up some exciting concoctions. If you'd prefer a more elegant night with world-class food, we'll reserve the best table in one of our sophisticated dining rooms. Or choose a casual alfresco dinner soaking up the atmosphere of Vail's late summer evenings and then curl up on our slopeside patio complete with firepits.
No matter what you're after and whatever time of year you choose, we are masters in getting it just right.

Make Sure You Take Photos
Whatever rehearsal dinner venue you eventually pick, be sure to make the most of the setting by getting plenty of photos. Hiring a photographer for the wedding rehearsal dinner is a great way to capture every moment of the wedding celebrations.
Questions to Ask the Rehearsal Dinner Venue
"What's the Capacity?"
Depending on the rehearsal dinner guest list, venues need to know how many people to seat at the table—and likewise, you need to be aware of their maximum capacity. That way you'll know if anyone needs to be scratched off the list or if any additional guests can join.
"Can We Book the Entire Venue?"
Booking an entire venue might be worthwhile if you have a large guest list. Just be aware that a lot of the best venues will book up quickly (some might not even allow you to book the whole place), so plan ahead if you want your wedding rehearsal dinner to be big.
Our entire Dining Room here at Larkspur has a seated capacity of 200, so we're more than happy to reserve the whole restaurant for your party and play hosts to a large, extravagant dinner.
"Can We Customize the Menu?"
Most restaurants will offer a set menu, especially if it's a short-notice reservation. However, you might be able to customize the menu to your own tastes.
Our Larkspur culinary team are experts in building a menu that fits the moment perfectly. We personalize our event menus and love to collaborate with you to find the right dining style for your budget and vision. We're also always happy to accommodate dietary and allergy requirements.
Come Check Out Our Rehearsal Dinner Venue
So you're looking for the right rehearsal dinner venue? Contact us online or call our events team at (970) 754-8050 to discover your options here. We're proud to be one of the most acclaimed rehearsal dinner restaurants in Vail—and we'd be happy to show you what we can offer with a quick look around the venue.
If you have any other questions regarding the Larkspur experience, also make sure you check out our FAQs page.
And check out our other blogs for more ideas on all things wedding planning!