Larkspur at Springtime: 3 Outdoor Vail Dining Options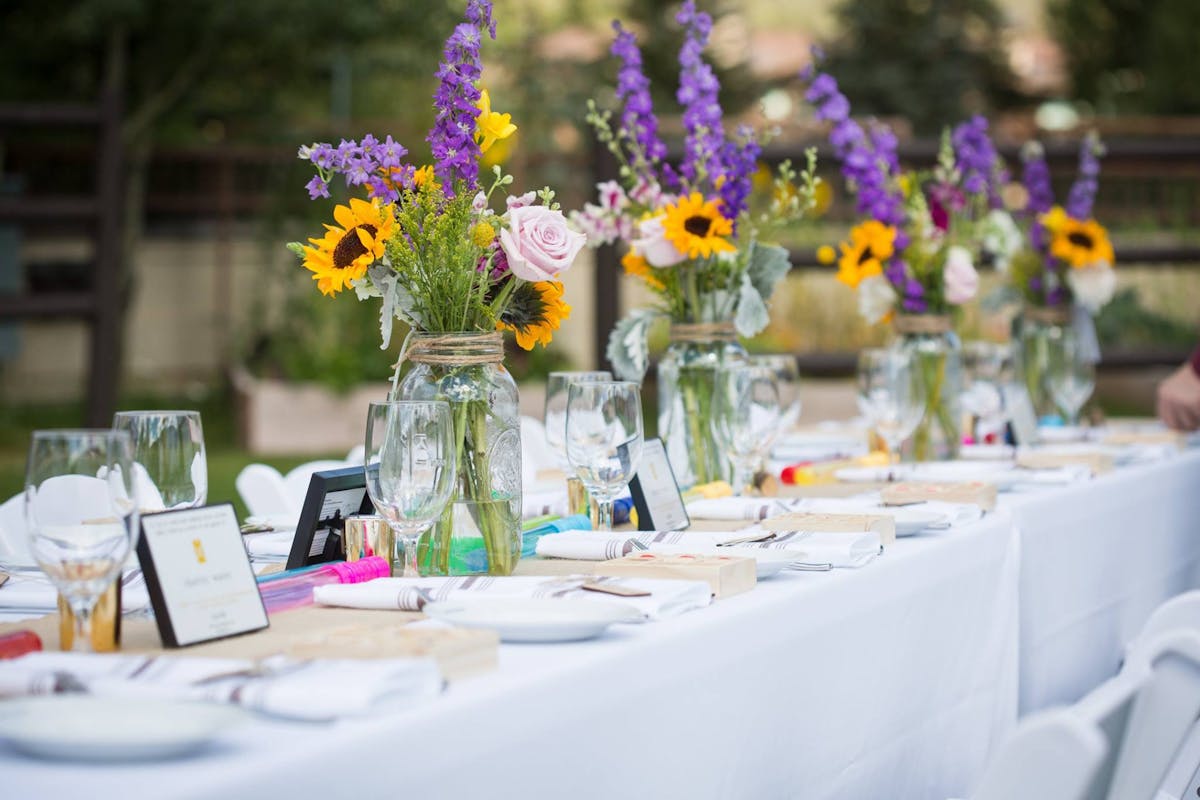 Larkspur at Springtime: 3 Outdoor Vail Dining Options
The blissful season of springtime has now returned, and Larkspur Events & Dining in Vail, Colorado wants you to join us for a delightful outdoor dining experience. Our 5,500 square feet of space includes a variety of gorgeous outdoor areas that offer spectacular views of Vail's mountainous setting. So why not make the most of spring's picturesque scenes by opting for an outdoor dining experience?
Our food and beverage services are still open to cater for an outdoor event, so if you're planning a private celebration for a special occasion, Larkspur can help bring your vision to life. Transforming your dream event into a reality is what we do best.
We invite you to join Larkspur before the blossoming beauty of Colorado springtime passes you by during these sweet spring months in Vail's fresh air. Let's discuss your exciting options for our versatile outside spaces.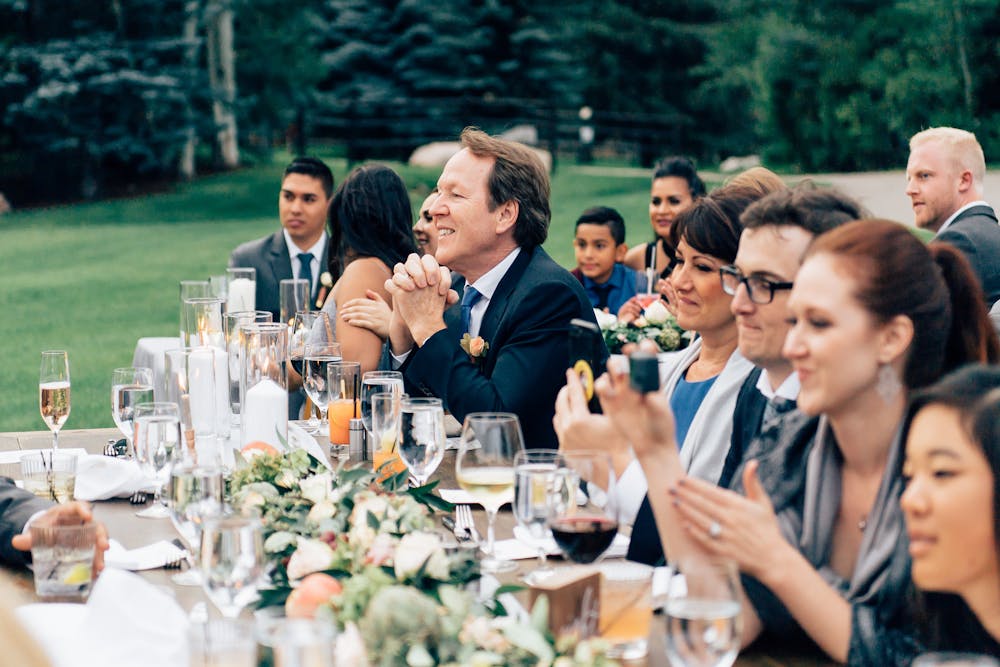 1. A Springtime Lawn Event
To fully immerse yourself in our breathtaking snow-capped mountainous setting, you can rent our perfectly manicured lawn for any type of Vail dining event. Whether it's a family birthday gathering, an intimate anniversary meal or an exciting baby shower, our lush garden landscape and magnificent surroundings provide an impressive backdrop for your celebrations.
On a sunny spring day, our lawn is the ideal spot for dining. Dine on a custom menu of exquisite cuisine while taking in the peaceful sights and sounds of Vail's spring vibrancy. Come May and June, Vail will likely still be blanketed in winter's frost, so backup indoor options are available to bring you out of the cold and secure the smooth running of your dining event.
2. Alfresco Brunch on Our Outdoor Patio
Our mountainside outdoor patio offers any daytime dining event incredible panoramic views of the neighboring Gore Range ski slopes. The space is ideal for dining alfresco on a light and bright spring afternoon, whether you have a big family celebrating a special occasion or a smaller group of friends looking to simply pop a bottle of champagne and toast to a better year ahead. Sit back and let us provide the cocktails, delicious food and the all-important memory-making magic you deserve after months apart.
If you're concerned about the unpredictable Colorado weather, our patio is built for comfort throughout Vail's spring. We have lava heaters and fire pits to keep you warm so you can enjoy your reception whether it's sun or cloud in the sky. Please note our patio can seat up to 85 guests with existing tables and chairs but can accommodate up to 120 guests with rental chairs and tables, so please contact us about how we can accommodate your party.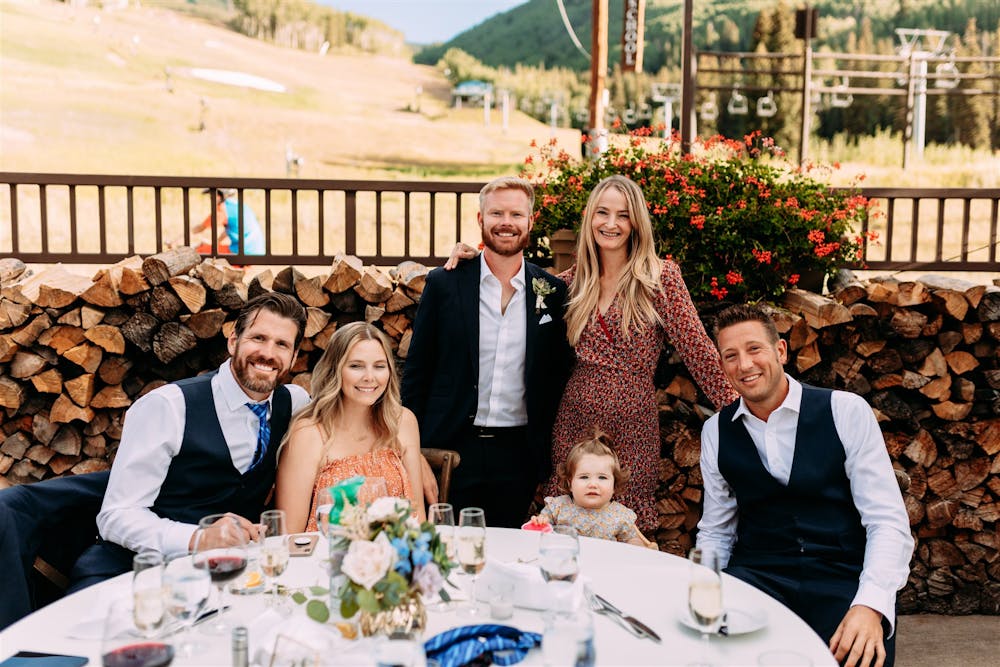 3. Dine Under The Stars
In the warmer month of summer, why not join us in the evening for a sunset dining event? As dusk settles, you can watch the sky turn to a starry night and dine on a 3-course meal under the moonlight. Our lava heaters and fire pits will keep you toasty while you take in the crisp evening air. Best of all, our expert chefs will do what they do best by offering up their menu of culinary delights to make your evening as special as can be.
Our highly acclaimed dining experiences can be customized to your personal tastes and preferences too. The ingredients we use are locally sourced from sustainable partners, and our chefs put their heart and soul into providing you with an unforgettable dining experience that'll wow your guests. We can accommodate your culinary desires and dietary requirements. Our events team is always happy to help you find the best dining option for your event.
Get in Touch
With over 20 years of experience, our genuine passion for hospitality makes sure your outdoor Vail dining event exceeds expectations. No matter what outdoor dining option you choose, our events team will work with you closely to create a tailored plan that fits your aspirations.
Want to start planning your outdoor vail dining experience?
Get in touch with our skilled events team who will help plan and execute every detail flawlessly, all while you savor every moment. Contact us today for more information.
Check out our other blogs here for more information on the exciting things we can help plan.