Newly Engaged? What to Do After Getting Engaged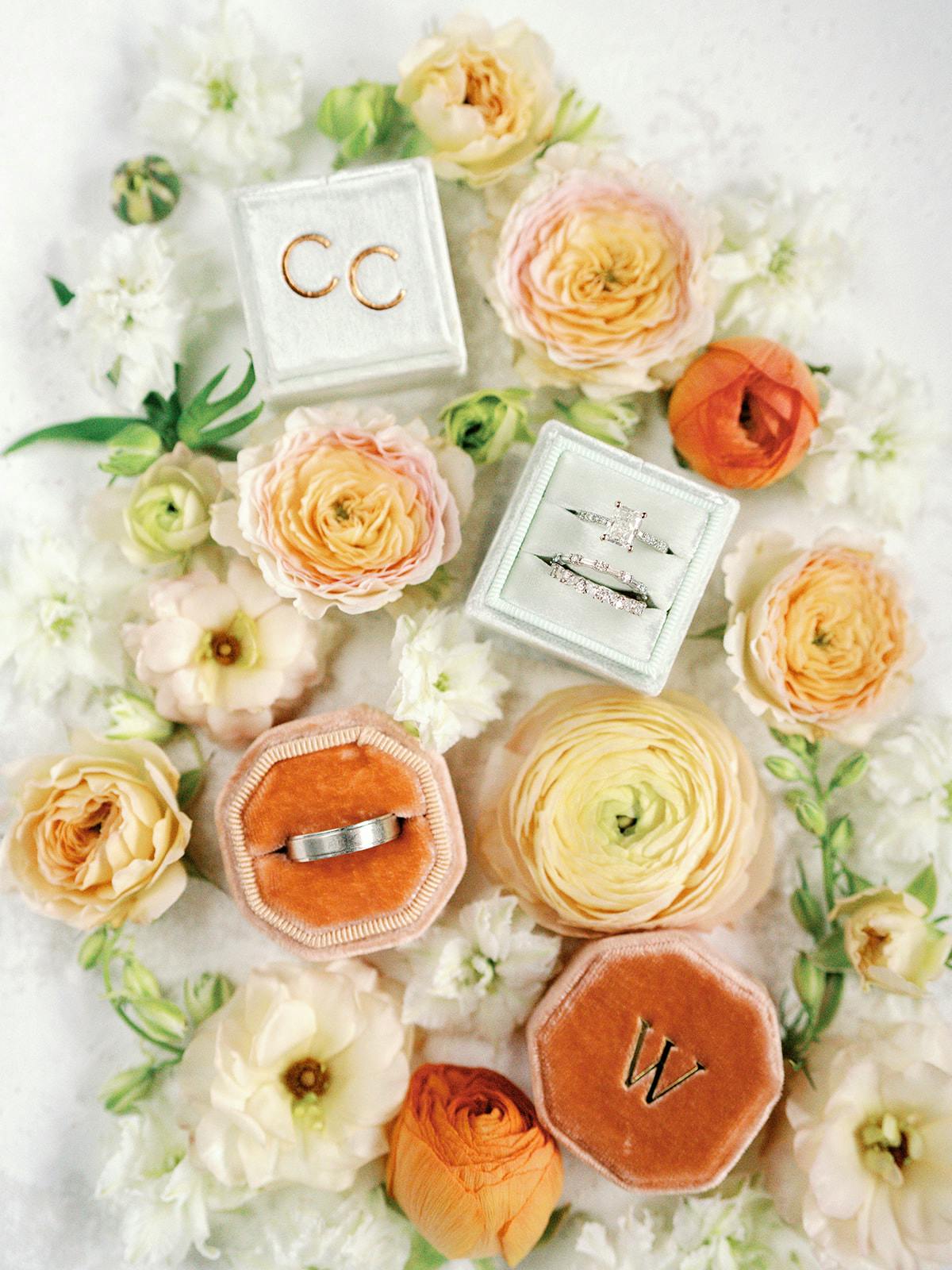 So you're newly engaged? Congratulations are in order!
You've probably been waiting for this moment your whole life—the love of your life is officially your fiancé, an engagement ring is on your finger, and now you're tasked with planning a wedding.
But don't feel stressed by asking yourself, "I'm engaged, now what?!" We promise the prospect of a looming wedding is a lot less daunting than you may think. Remember, there's no pressure—simply take your time and enjoy every moment of this romantic and exciting stage.
To help, we have a full rundown of the things you should do after engagement and before marriage—that in-between pre-wedding phase where everything seems a tad up in the air. But don't worry, we've got everything you need to know about staying cool, calm and collected.
Think of this as the ultimate to-do guide for those who have just got engaged— from the moment the question's popped to the weeks right up until the big day itself.
TELL YOUR LOVED ONES
First things first—share the good news! This is a huge milestone that deserves an announcement, so it's time to fill the air with excitement!
Don't be shy about posting the obligatory ring selfie on social media too—just make sure you call up the loved ones who mean the most to you. You won't want them to find out online before you get the chance to tell them yourself.
PLAN A BIG BASH
What's next after you've just gotten engaged? Throw a champagne-fuelled engagement party of course! Or even a smaller, more intimate affair if that's more your vibe. Whatever type of celebration you fancy, just make sure you rally up your family and friends to raise a toast.
We here at Larkspur Events & Dining can host your celebration—we're not just expert wedding planners! Our venue is perfect for an engagement party, whether it's splashing out on a big bash in the Great Room or a low-key luxurious dinner with your most cherished loved ones in our cozy Private Dining Room.
In fact, we can host all sorts of wedding-related gatherings including engagement parties, bachelor and bachelorette parties, rehearsals, welcome receptions and even post-wedding celebrations like a farewell brunch—all of which can be catered for by our expert team of culinary masters. Seriously, our team know exactly what menu will fit the moment perfectly.
GATHER YOUR BRIDESMAIDS AND GROOMSMEN
Once the initial celebrations start to dwindle down, start thinking about your bridal and groom's party. How many do you want? Who will it be? Will you have a chief bridesmaid and best man? And if so, who will take the honors?
Whether you stick to these types of traditions or not, take the time to discuss your options with your fiancé, and ask the lucky recipients when the time feels right.
OUTLINE YOUR BUDGET
Not everyone likes talking money—but it has to be done, preferably before you start booking anything. That way you can move forward knowing exactly what type of budget you're playing with.
Once you have a rough figure, you can then determine the wedding size. Will you go all out with a guest list of 200+? Or do you prefer to keep it smaller with just a few VIPs with a microwedding? No matter what you envision, our venue has a perfect space with just the right capacity.
See for yourself by browsing through our available spaces, from the grandeur of the Great Room to something simpler like our elegant Wine Room.
CHOOSE A DATE AND VENUE
Next up on our checklist of what to do after getting engaged is deciding on a venue and time of year. Are you after a winter wonderland setting? An atmospheric autumnal wedding in the fall? Or a sunny outdoor ceremony in the warmth of summer? No matter the season, we here at Larkspur can accommodate your wishes.
Our manicured lawn is perfect for spring when flowers start to bloom, our outdoor patio hosts the best summery cocktail receptions, and our various indoor spaces will keep you warm in the chillier winter months.
Do some thorough digging online to find your dream venue and visit the top picks in person to get a proper feel for the place. Just beware that premium wedding venues like ours often get booked up in advance—so plan ahead and be prepared to move some dates around if availability conflicts arise, especially if you've chosen the most desirable dates in summer months.
GAIN INSPIRATION AND IDEAS
Inspiration is everywhere when you've just got engaged—whether it's a friend's wedding you're invited to before yours or the endless magazines you'll flick through to get some ideas. Pinterest is one of the best ways to compile visual ideas. Check out our own Pinterest boards to discover the type of things we can execute on your big day.
Get a feel for how you want your own wedding by compiling a mood board of all the things you like—dresses, flowers, decorations, venues, even just a simple color scheme to start with. Stay organized and don't be shy of getting creative. The very best weddings blow guests away!
SAVOR EVERY MOMENT WITH YOUR FIANCÉ
Being newly engaged shouldn't be taxing and anxiety-ridden. Whether you're engaged for a few months or a few years, find the opportunity to smile, laugh and relax through the seemingly endless list of to-dos.
Reconnect with one another and savor every moment that comes with the experience. Never lose touch of the very reasons you're getting married in the first place.
BEING NEWLY ENGAGED IS SIMPLE WITH US
Newly engaged? We hope our guide on what to do after getting engaged has helped! We're all about streamlining the wedding planning processes for our couples, so you can truly soak up every moment.
If Larkspur is one of your most desired venues, please do get in touch! Our friendly and experienced wedding team is ready to get started, just like you probably are too.
In the meantime, if you have any other questions regarding the Larkspur experience, make sure you check out our FAQs page too.