Our 5 Top Tips for Picking the Best Venue for Your Birthday Party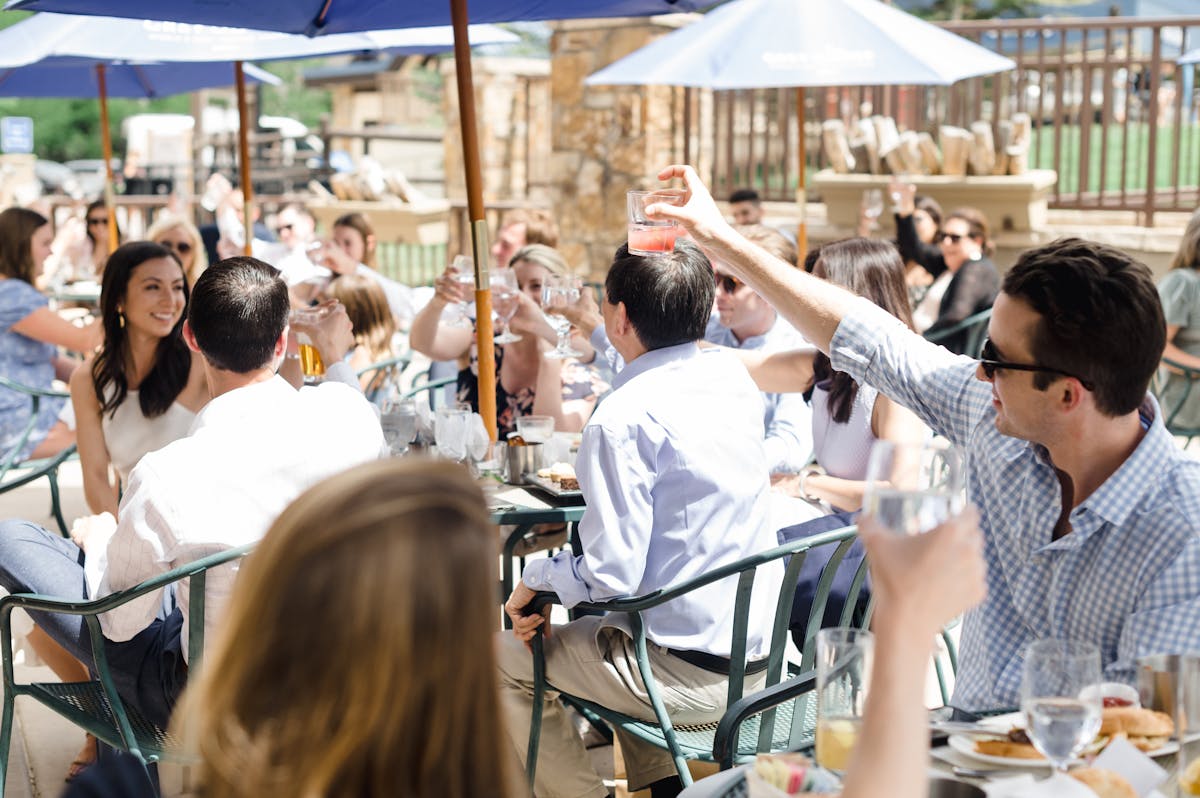 Choosing the right venue for a birthday party can be a tricky decision to make, especially if you're planning a milestone celebration, so you want it to be particularly special and memorable.
From choosing what food to serve to writing your guest list, there can be a lot of planning and organizing involved—but pretty much all of your planning decisions revolve around what birthday party venue you select. After all, the more extravagant the birthday venue, the more extraordinary the celebration will be.
That's why we've come up with five top tips for picking the best venue for your birthday party—and we've also got some undeniable reasons why our 5,500 square foot Larkspur space is the perfect birthday venue no matter what party you're looking to throw.
So without further ado, let's get this party started…
PLAN YOUR GUEST LIST
Before anything, we think it's best to finalize your guest list. Think about the size of the party you want to throw and who you want to invite. Do you want a grand 100+ dinner and dance? Or do you fancy something smaller and more civilized with just your closest loved ones?
Larkspur's Birthday Venue Options…
Here at our Larkspur birthday venue, we have the space for both—anything from a small-scale gathering of 10 to an epic birthday bash of 500 guests. The size of your party will also determine what type of space and venue you choose too, which leads us to our next tip…
FIND THE PERFECT SPACE
Most birthday party venues have a cap on the minimum and maximum number of people their space can hold, so choose wisely when deciding on a suitable space that doesn't feel too crowded—plus there's also no point wasting money on a venue that's far too big for the number of guests.
Also think about what type of event you want too—whether it's a fancy dinner at a restaurant, a live music disco, or some kind of activity (but more on that later)...
Larkspur's Birthday Venue Options…
We have a wide variety of spaces across our spectacular mountainside venue. Our previous and most popular birthday party venue ideas have included:
A sunny birthday brunch on our mountainside patio overlooking the surrounding Gore Range mountains.
A sophisticated sit-down meal in one of our private dining rooms with outstanding gourmet food cooked up by our dedicated Larkspur chefs.
A lavish 500+ party in our Great Room, with a huge dinner, a live band concert and other extravagant entertainment.
Casual dinner and buffet in our blended bar and outdoor patio space offering unbeatable views of the neighboring Golden Peak ski slopes.


PLAN IRRESISTIBLE FOOD AND BEVERAGES
The process of finding the venue for your birthday party wouldn't feel complete without planning the event's food and drink. For example, do you want it to be a late night party with just drinks? Or do you want a full sit-down meal to treat hungry guests expecting to be fed well? You could make it a more informal mix of both with plenty of champagne-clinking and a buffet to satisfy anyone.
Whatever you envision, it's important you choose a venue that has the exact facilities (and top-notch food options) you need to pull off your plans to a T….
*in walks Larkspur*...
Larkspur's Birthday Venue Options…
We know firsthand that no birthday party is complete without stand-out food and drink—and that's exactly why we think Larkspur is the perfect birthday party venue when you want the night to revolve around outstanding catering.
We'll work with you to design a fully custom events menu cooked up by our award-winning kitchen team. What you eat all depends on the dining style you opt for, anything from a breakfast buffet to a 3-course meal or a reception-style buffet display to late-night nibbles.
Our bar and wine cellar is stocked with pretty much any kind of wine, beer or spirit, and our bartenders are master mixologists who specialize in a variety of classic or unique cocktails (and mocktails for non-drinking guests).



ASK THE VENUE FOR BIRTHDAY PARTY ACTIVITY IDEAS
We also recommend asking each potential venue about any special birthday activities they can arrange for you, particularly if you're looking to jazz up the event with some entertainment. For example, they might have a list of vendors they're in contact with, including things like lawn games, arcade or carnival game hire, quiz hosts, and a list of talented local musicians. The possibilities are endless.
Larkspur's Birthday Venue Options…
If you're looking for a Colorado birthday with a difference, how about wine tasting, mixology lessons or cooking classes? We can do it all!
Wine tasting includes…sampling some of our best reds, whites, and pinks. Or if you're not a wine drinker, try our premium selection of whiskeys, bourbons and tequilas.
Cooking classes involve…joining our chefs in the kitchen to learn the secrets of their favorite recipes, including homemade pizzas, pastas, entrees, desserts and more.
Mixology lessons are… essentially your own private masterclass on how to mix up all sorts of exciting concoctions, from classics and favorites to Larkspur's very own original recipes like our beloved spicy crowd-pleaser, Fear And Loathing In Oaxaca.
Check out our blog for more information on all three choices.
ASK QUESTIONS BEFORE SIGNING ANYTHING
Our last tip on finding a birthday party venue is don't sign anything too hastily. Before finalizing your birthday venue deal, it's best you ask the venue representatives plenty of questions to make sure it's 100% suitable. For example, find out:
What are the venue's rules and regulations? (ie. Can you decorate and put up decorations?)
Do they have an inclement weather plan B? (Essential for outdoor birthday venues)
Do they offer money-saving food and drink packages?
What's disability access like?
What's the music/alcohol curfew?
Is there on-site parking?
Remember, the answers to the above questions might turn out to be the deciding factor. You can check out answers to Larkspur's FAQs here.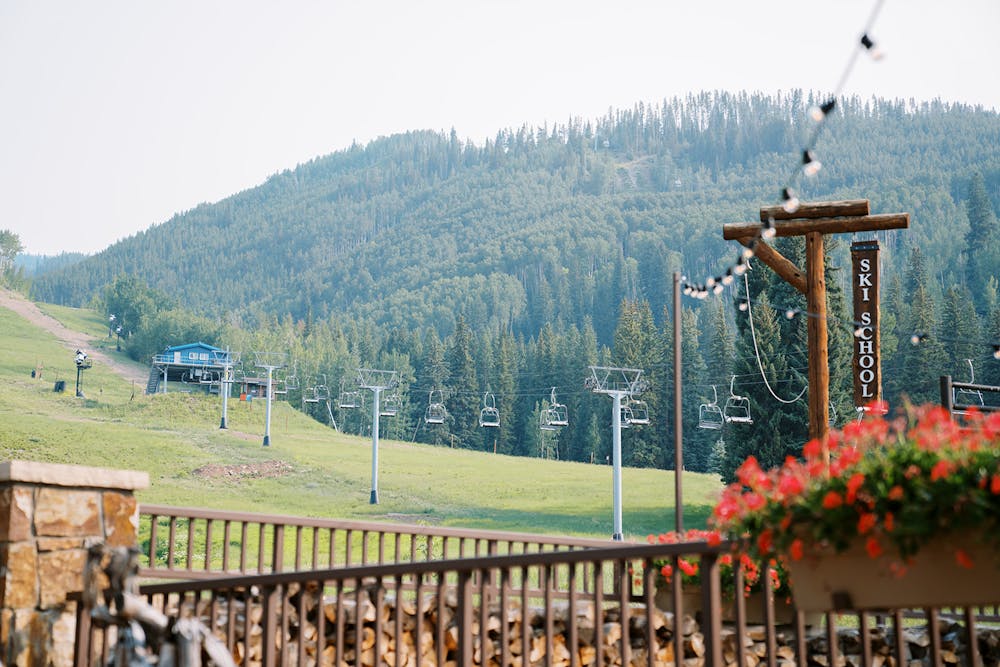 BOOK THE LARKSPUR VENUE FOR A BIRTHDAY PARTY
There are lots of to-dos you need to tick off when finding the right venue for a birthday party, but don't worry—our personable and highly-experienced events team can help you every step of the way.
Get in touch to find out more about the specific birthday party options we offer. Let's start planning together today.
You can also check out our other blogs for more information on the exciting events and occasions we can help plan!