Outdoor Party Venues: How to Find the Perfect Space and Facilities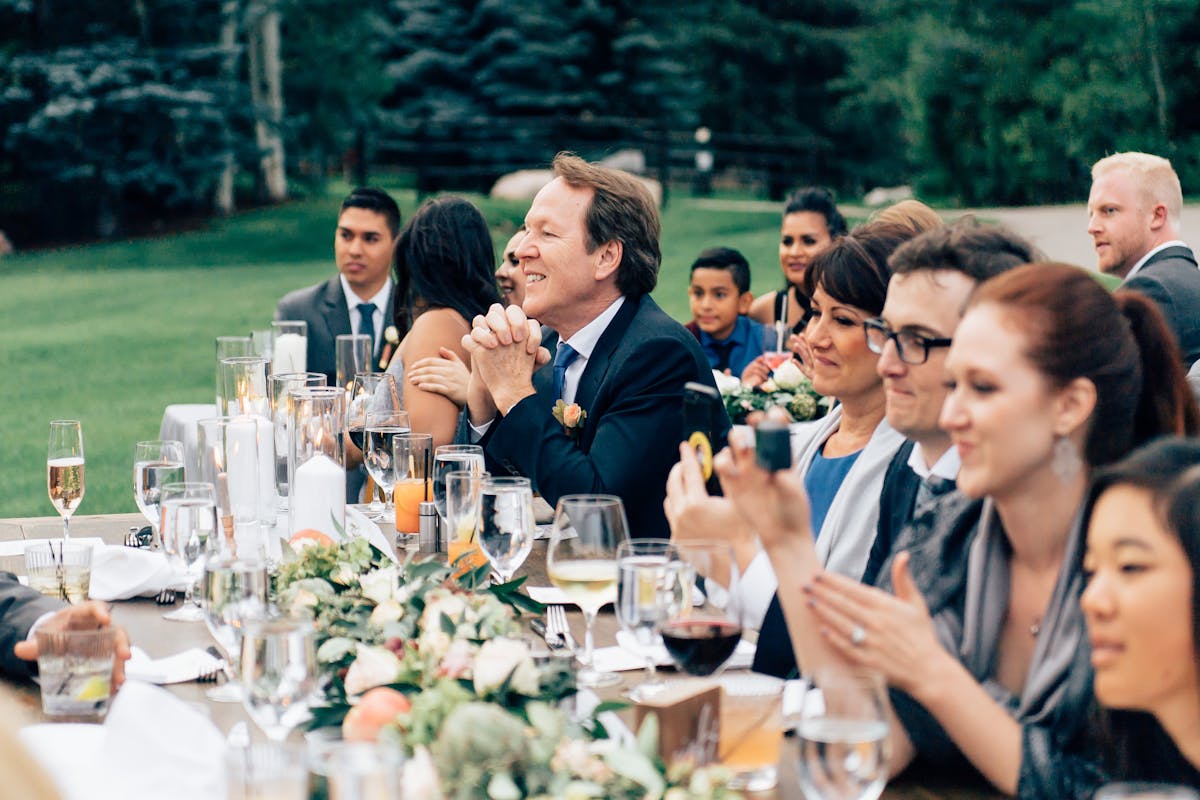 Looking for outdoor party venues for your next big celebratory bash? In need of a helping hand?
We here at Larkspur Events & Dining know firsthand that finding the right outdoor event space can be tricky—especially when you've got unpredictable outdoor elements against you and your party plans.
But outdoor event space rental shouldn't be complicated or stressful. That's why we have seven tips that'll help you find and book the best outdoor party venue for your next event.
Let's begin.
Pick a Venue With a Bad Weather Plan B
The weather here in Colorado can be unpredictable—even the warmer summer months come with the occasional rain shower. So make sure you choose a venue that's got a contingency plan if the weather makes a turn for the worse.
Rest assured Larkspur is a flexible outdoor party venue. Although we've got the lawn and outdoor patio space for parties, our Plan B space is our elegant and light-filled Great Room, which can accommodate up to 150 seated party-goers.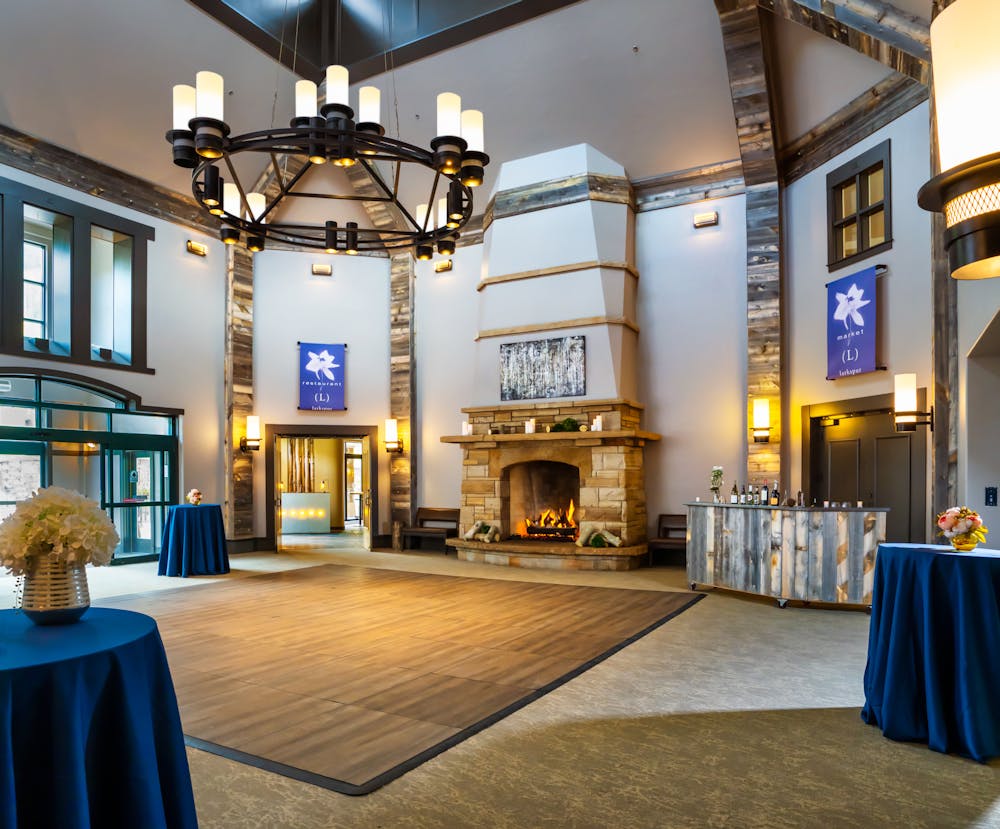 Make the Most of the Views
Being amongst beautiful scenery is the main reason why so many of us choose outdoor party venues for big celebrations. Choose a space that offers spectacular views to impress your guests and act as a backdrop for special photographs.
We think Larkspur has the very best views in Vail. In particular, our mountainside patio space has unrivaled panoramic views of the Golden Peak ski slopes and the Gore Mountain Range.
It's the perfect outdoor event space for an alfresco cocktail party on a sunny afternoon. There are even roaring fire pits for when the sun goes down and it gets a little chiller.
Book Your Outdoor Event Venue Early
Given that some outdoor party venues have limited opening times due to weather, outdoor event venues tend to book up quickly in peak seasons—so plan ahead!
Avoid competition with other party planners by reserving your date as soon as possible, so you won't miss out.
Get Creative With Decorations
While you want to make the most of natural beauty, we also recommend getting creative with decor. Nailing your atmosphere and party aesthetic is key!
Whether you're planning a tented party or a more laid-back celebration on a lawn, take the time to think about what kind of aesthetic you want—sophisticated and traditional or casual and rustic?
For outdoor party venues, we particularly love going for low-key homely decor full of natural textures. Picture burlap table runners and wooden bunting combined with magnificent flowers and twinkling fairy lights.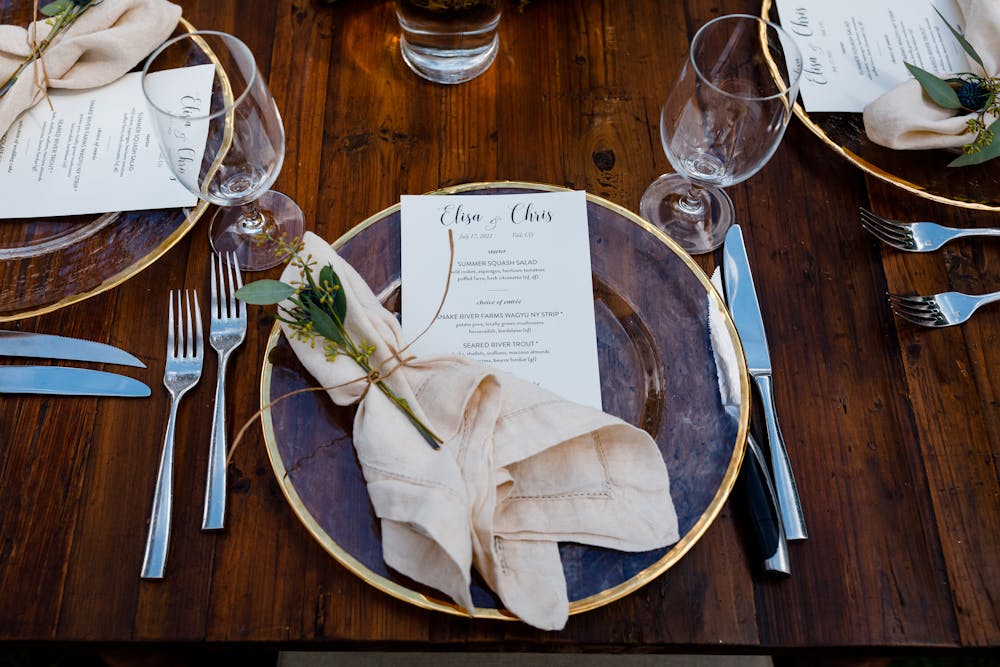 Can You Hire Vendors?
One of the most important questions you should ask all potential venues is: "Can you hire external vendors?"
Most outdoor birthday party venues will have party packages you can opt for on top of the venue site fee (food and drink, chairs, tables, glassware, etc). However, if you want to hire your own rental items, make sure it's permitted beforehand.
Here at Larkspur, we have a list of trustworthy vendors we've worked with for years. You can choose to use them or look elsewhere. It's up to you.
Think About Catering
Some outdoor event venues offer catering packages while others don't. So check out your options before booking anything. Remember—catering packages will significantly impact the venue price.
The sky's the limit with Larkspur catering. Our event menus are fully customizable and can be personalized to your individual tastes and desires.
Check our current events menu for a taste of what's on offer. Our special events team will work directly with you to find the right dining style for your party's budget and vision. We've got the expertise to create the food that perfectly fits the moment.
Think About Accessibility
Pick a venue that's accessible for all of your guests. Send directions on your invitations, provide plenty of parking for designated drivers, and make sure any guests with disabilities can get around the venue easily with accessible ramps and pathways.
Ask Plenty of Questions From the Start
Don't go in blind with outdoor event space rental. Visit potential venues with several hard questions in mind to find out everything you need to know. Ask things like:
*What's the capacity? Seated and standing?
*Is there a bad weather contingency plan?
*What time can vendors arrive to set up?
*What time can guests arrive?
*Is there power (if outside)?
*What time do we have to vacate the venue?
*Is there on-site parking?
Want to know more about Larkspur? We answer all of the above questions and more on our FAQs page.
Choose Larkspur as Your Outdoor Event Space
We hope you've found our tips and tricks for outdoor event space rental helpful.
Are you looking for the ultimate outdoor party space? Contact us online or call our events team at (970) 754-8050 to discover your exciting party options here.