Gourmet Grab & Go: Why The Market Is Your Ideal Vail Food Outlet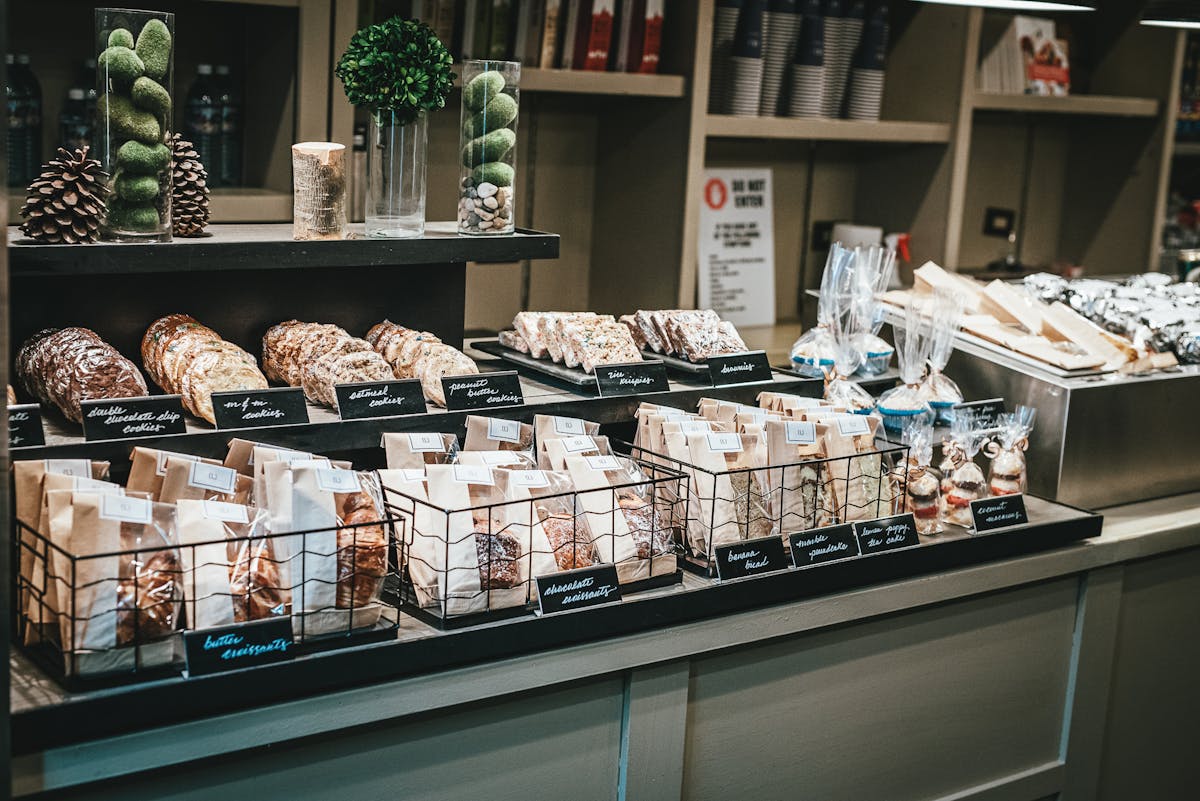 Long, lazy lunches are all well and good, but with all that fresh Colorado powder in Vail to make the most of, sometimes you want more of a to-go market food option. That's where the Larkspur Market comes in. Larkspur's casual and convenient dining experience is ideal for when you're hitting the slopes and don't want a drawn-out, sit-down meal.
We're in a great location–just footsteps from the Riva Bahn Express Lift 6–and our Vail market food menu is mouth-watering, varied and plentiful. Stop by first thing and fuel up with a breakfast burrito and a coffee, or pop in when you need an afternoon breather for a warming hot chocolate and a gooey brownie. The choice is yours!
You can look forward to a spectacular setting when you dine with us, too. Bask in the sunshine on our outdoor patio or get cozy in the elegant Great Room. Either way, you'll overlook the surrounding mountain peaks.
Fresh, Seasonally Inspired Cuisine
We've been in the hospitality business for more than 20 years now, so we know a thing or two about tickling the taste buds of our visitors. Our highly skilled chefs source only the freshest local produce for their creative menus, and we're proud to say our dishes change along with the seasons. Our Vail market food offering is no different. Expect tasty dishes made with quality ingredients. We've got a good selection of gluten-free options, too.
Morning Breakfast: Grab & Go Items
Whether you're, skiing or snowboarding – activities in the mountains are an energy-sapping business, so getting a good breakfast ahead of a day on the slopes is really important. Hit the Market in the morning, and you can choose from a delicious range of hot items. We're especially proud of our breakfast burritos, and our hearty, protein-packed egg and sausage sandwich. Our breakfast grab and go options are available from 8-11 a.m.
Grab and Go Pastry Items
Our pastry items are available all day and are just the ticket if you need a speedy sugar hit. Chow down on our lip-smacking cookies – we've got salted peanut butter, chocolate chip and spiced oatmeal to choose from. Or tuck into a sweet and crumbly slice of marble pound or lemon poppy tea cake.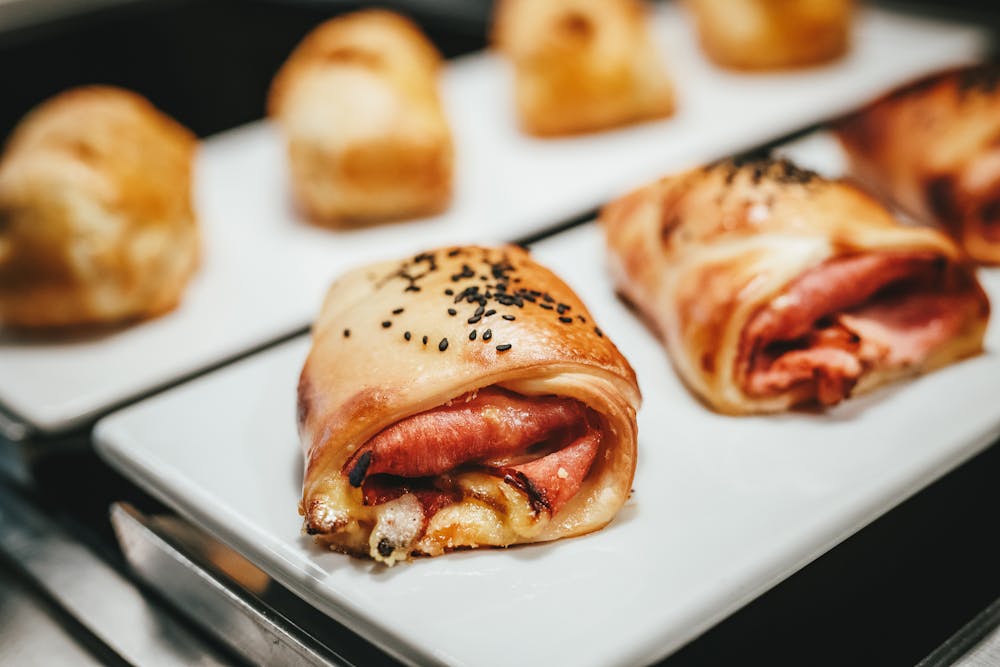 Grab and Go Hot Lunch
Time for lunch? Refuel with our thick and creamy tomato soup. Or if you're feeling like something stodgier, our tangy chili and chorizo hand pie dishes are both really popular choices. We serve our Vail market lunch menu from 11 a.m.- 4 p.m.
Made-to-Order Options
Happy to wait a little bit for your food? Our a la carte menu is on offer from 11 a.m.- 4 p.m, and it's packed with indulgent treats. If you're in snack-mode, opt for our truffle butter-roasted fries or melted grilled cheese sandwich. In the mood for something more filling? It's got to be The Larksburger, made with a slab of succulent beef from one of our local farms. Go all-out and top it with some American Tillamook Cheddar Cheese.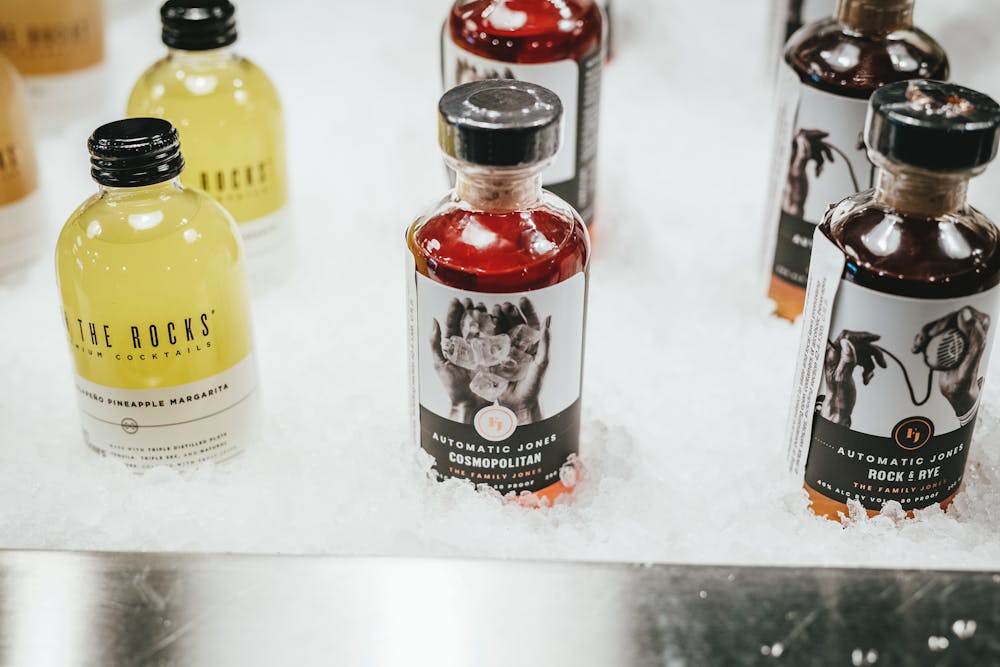 The Ice Chest
Cool down with a treat from our ice chest. Choose from a selection of fresh wraps and sandwiches, or enjoy a sharing platter of artisan cheeses or cured meats with friends in the crisp mountain air. Is it a special occasion? Our caviar is out of this world.
How to Find Us
Larkspur is located at the bottom of Golden Peak, close to the Riva Bahn Express Lift 6. From the main chairlifts, take Eagle Bahn Gondola to Avanti Express Lift, Mountain Top Express Lift down to the Riva Bahn Express lift. Larkspur is located at the base of Riva Bahn.
You can also use Vail's local bus service, which runs throughout the town. From 11 a.m. - 2 p.m., you can park at the Golden Peak skier drop off parking lot for an hour with validation.
Get in Touch
We can't wait to welcome you to Larkspur. If you've got any questions about our Vail to-go food market, give us a call at (970) 754-8050 or email us at info@larkspurvail.com. You can also Contact Us here.
Check out our other blogs here for more information on the exciting events we can help you plan.