SMALL MOUNTAIN WEDDING: 5 TIPS FOR PLANNING A MICRO WEDDING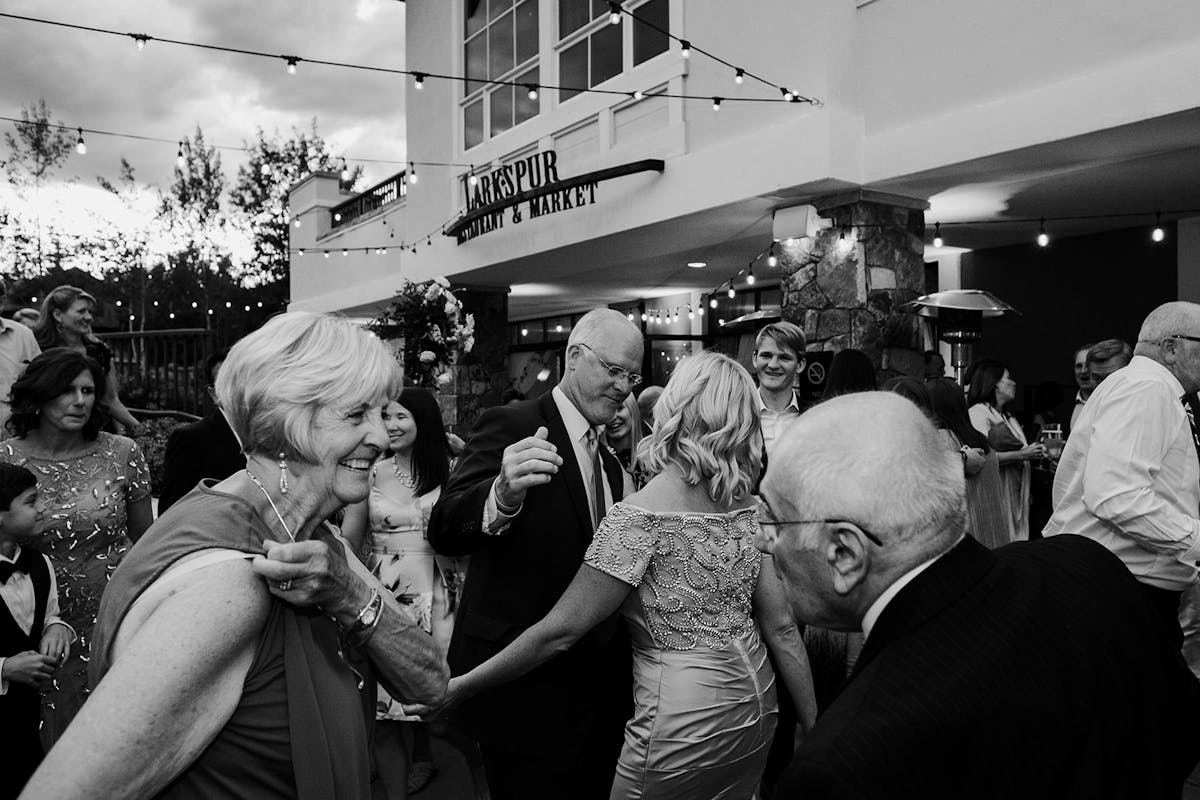 Let's not beat around the bush, planning the perfect wedding is a lot to take on—that's why our expert events team is always on hand to assist our brides and grooms. But if a big lavish wedding of 100+ guests seems like too much to handle even with our helping hand, how about a micro wedding?
A micro wedding is simply a wedding that has fewer than 50 guests. Micro weddings are popping up all over the place, especially post-pandemic.
Despite Larkspur's grand size, we're also more than happy to host Colorado's micro weddings and small mountain weddings. In fact, we have a whole host of practically perfect venue spaces for smaller-scale micro weddings.
Are you and your fiancé thinking of breaking tradition and planning a more intimate ceremony and reception instead? If so, we have five tips to help with the all-important planning, including why we're one of the best small wedding venues in Colorado.
1. PICK FROM THE BEST SMALL WEDDING VENUES
First things first, find the perfect place to host your wedding. One of the best things about micro weddings is they open up a lot more exciting and special options for venues—a smaller guest list means more places can easily accommodate you. So explore your options and choose from the small wedding venues that feel most private and cozy, or unique and unusual—whatever your fancy is.
At Larkspur, we're masters in planning small mountain weddings. All of our smaller-scale venue spaces make the most of our picture-perfect spot at the base of Golden Peak, including our Bar and Mountainside Patio space offering spectacular panoramic views of the ski slopes (seated capacity of 80 with existing tables & chairs or up to 150 with rental chairs and tables). The space holds fond memories of the many incredible micro weddings we've previously hosted over the years.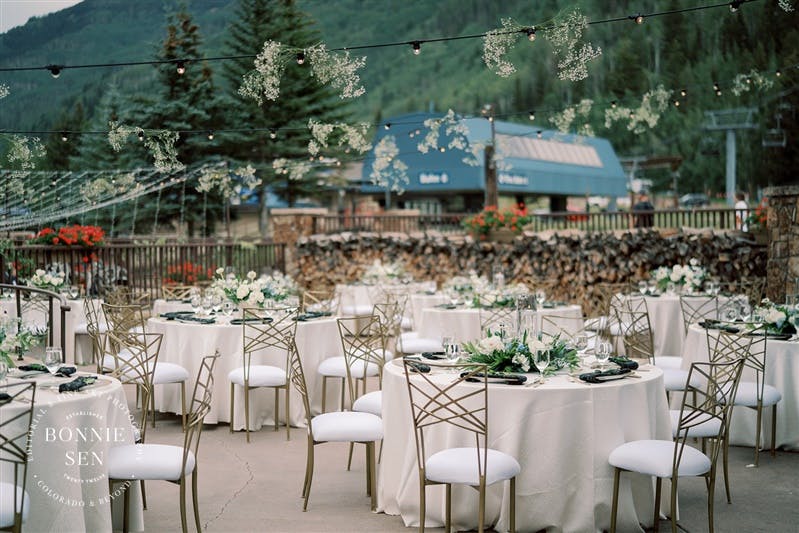 Alternatively, we have a choice of three private dining rooms:
Our Wine Cellar Dining Room is ideal for nights splashing out the bubbly by the fireplace.

Our cozy Private Dining Room is ideal for a smaller, intimate dinner (maximum seated capacity of 40).


2. INVITE ONLY YOUR TOP VIPS
You may want to send out invites ASAP, but knowing the capacity of your venue makes it easier to adjust your guest list accordingly. So after finding the perfect micro wedding venue, it's time to decide who's coming.
One of the main draws of having a smaller micro wedding is having more time and opportunity to enjoy intimate moments with the people you love the most, so be selective of your guests. Don't be afraid to cut names or say no to plus ones. A rule of thumb is to only invite the people in your inner circle—those you simply can't imagine getting married without them there with you. The absolute VIPs!
Whatever you do, don't stress. Creating your guest list shouldn't be overly complicated. The choice is entirely up to you, so simply invite the people you cherish the most.
3. ENJOY THE CREATIVE FREEDOM
Fewer guests mean fewer opinions and fewer people to please along the way. This is your special day, so it's up to you to celebrate in the way you want to without the worry of making sure your guests are having fun too. Micro weddings gives you the freedom to design the day exactly how you want it—whether it's a sunny afternoon champagne and canapé reception, a formal 3-course sit-down dinner or a more relaxed evening sipping cocktails, feasting on a buffet and listening to a live band.
Whoever said a more intimate micro wedding can't be as fun as a big ballroom-style bash? Just because it's micro doesn't mean it needs to be minimum—we think it's all about maximizing your own experience without the bother of meeting other people's expectations.
Whatever you envision and however many guests you invite, just know our own Larkspur events team will be there to help at every stage of planning.
4. ELIMINATE ANY UNNECESSARY TRADITIONS
Although we're old romantics at heart, we're also big believers that tradition isn't a necessity. If you don't want to include certain formalities, you simply don't have to. Want to skip the flower toss? No worries. Don't fancy doing the first dance? Not a problem. And it's totally fine if you don't particularly like cake and have nothing to cut too. Tradition isn't for everyone. Sometimes simple and subtle is best.
All you need to do is cover the basics—tasty food, good music and plenty of flowing drinks. After all, what more do you need to celebrate with your extra-special loved ones? Throw in our own spectacular mountainside views as your backdrop and you've got yourself an absolute blast here at Larkspur. We're known for throwing some of the best small mountain weddings in Vail.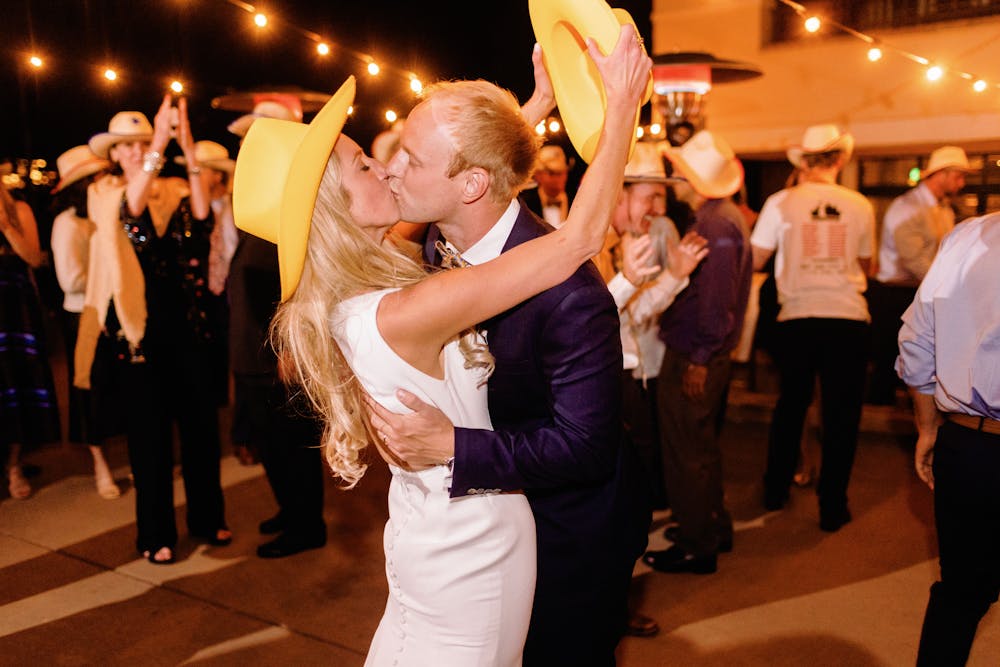 5. CUT THE COSTS WHEREVER POSSIBLE
Affordability is another reason why couples choose to have micro weddings in Colorado. To put it simply, the more guests you invite, the more money you'll be spending, so cut the costs wherever possible. Small wedding venues with lower capacity will be significantly cheaper. Don't worry about spending money on certain elements your heart's not set on—like expensive wedding favors, flashy transportation or extravagant bouquets.
Having a weekday wedding can help with costs too. Wedding venues are less expensive on Sundays-Thursdays.
Here at Larkspur, our venue prices include in-house catering and vary across the unique spaces. Guests are charged as "per person," so remember a large number of guests means a higher wedding venue cost.
WE HOST THE BEST COLORADO MIRCO WEDDINGS
Want to start planning your special micro wedding? Inquire today to get the ball rolling. Small wedding venues in Colorado don't come much more extraordinary than ours.
Our skilled wedding events team will help plan and execute every detail flawlessly as you savor every moment. Contact us today for more information.
Check out our other blogs here for more information on the exciting things we can help plan.