The Larkspur Experience: Why You Need to Try Vail Mountain Dining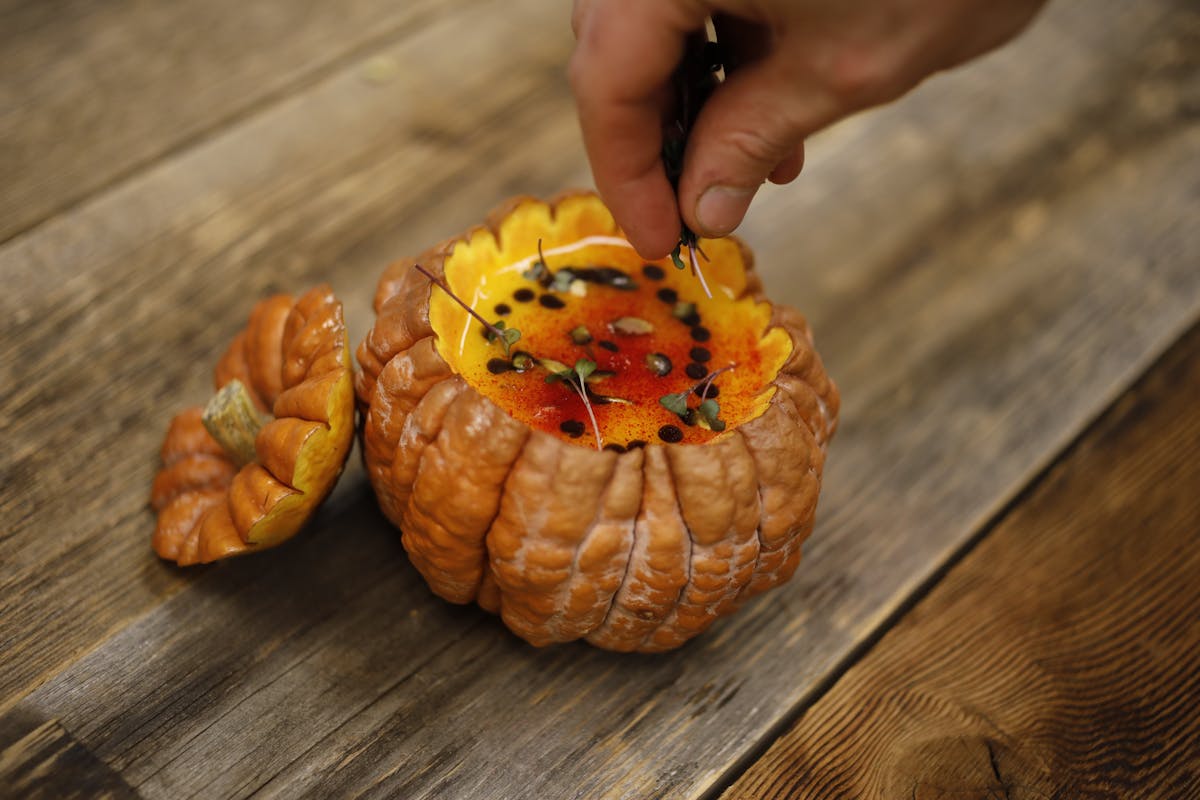 The Larkspur Experience: Why You Need to Try Vail Mountain Dining
Our Larkspur dining services here in Vail, Colorado provide you with the magical memories you've been waiting to make. The perfect blend of luxurious food, spectacular scenery and outstanding service offers you the chance to enjoy a day or evening that's truly special. Vail mountain dining is a once-in-a-lifetime experience that you'll never forget.
The Larkspur experience is the ideal setting for enjoying the wonders of Vail mountain dining too, whether you join us for a special occasion or simply for a spontaneous night with a loved one.
Wining and dining at one of Vail's mountain restaurants is a unique and unrivaled experience everyone should enjoy. To help you get a taste for why you need to book your visit, here's Larkspur's very own Vail dining guide. We want to showcase the important reasons you need to try Vail mountain dining and why you should book your dining experience here with us.
1. The Food Options Are Simply Not to Be Missed
Finding a restaurant on Vail Mountain with the best food starts and ends with Larkspur. As one of the most acclaimed restaurants in Vail Valley, we always strive to provide our guests with modern food that excites and impresses.
Our talented chefs take pride in every little detail of the exquisite food they serve, from mouth-wateringly rich entrées to sweet desserts. Our menus of culinary delights are also created using farm-fresh and locally sourced produce, so expect to be wowed when you join us for a la carte lunch in the winter.
Even in the off season, you can enjoy Vail dining here at Larkspur at a special private event you've booked with us. Our experienced events team will work closely with you to customize a perfect seasonal menu for you and your guests.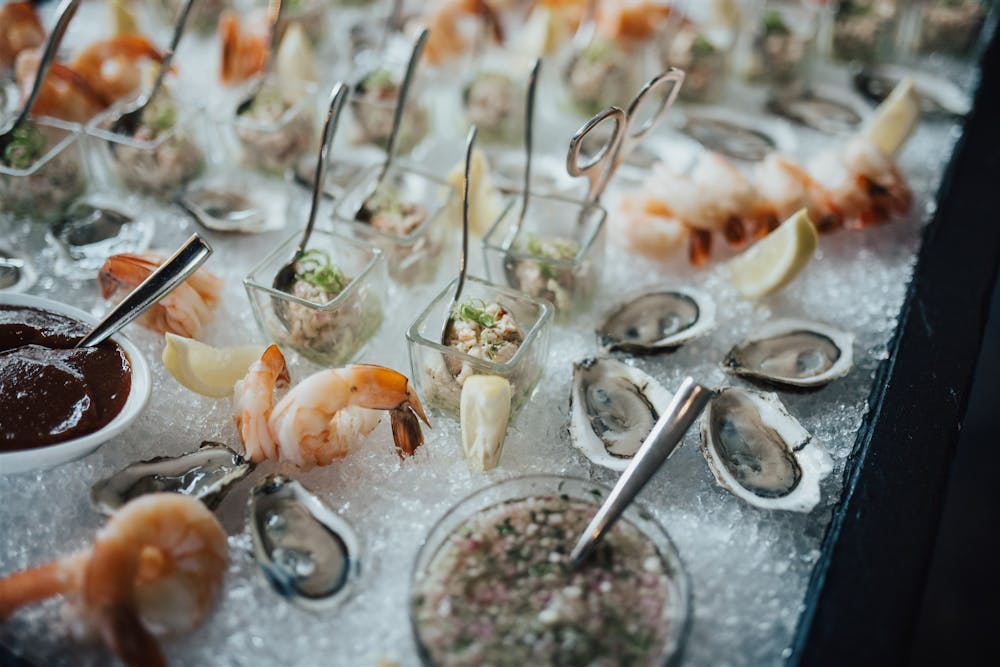 2. You Can Dine Amongst the Spectacular Mountain Setting
Vail mountain restaurants pride themselves on offering both sensational food and spectacular views to match. Here at Larkspur, our 5,500-square foot venue is nestled into a corner of Vail Valley at the base of Golden Peak, so the views that surround the grounds make a beautiful backdrop wherever you look.
Best of all, our dining choices make the most of the Colorado setting. You can choose to dine out on our sunny outdoor patio and dine amongst the stunning scenery of Vail Mountain. The fresh Colorado air and the bordering forest of aspen trees will make any outdoor dining experience a time to remember.
Alternatively, our mountainside outdoor patio offers guests panoramic views of the Golden Peak. Dining alfresco on our mountainside patio has never felt so wonderful when the sun begins to set and our outdoor lights light up. It's a dining backdrop that's literally as pretty as a picture.
3. Unwind With a Delicious Cocktail
Our Vail dining guide doesn't end with just tasty food. Quench your thirst with an aperitif and watch the sun set over Vail's breathtaking mountains. Here at Larkspur, you can relish the rest of the evening in the right way by joining us in our elegant bar that makes good use of the gorgeous outdoors. The space boasts sweeping views of the surrounding mountains and has direct access to the patio through infinity doors. We simply had to bring the outside in!
Whether the clock has struck cocktail hour or you simply fancy an after-dinner nightcap, unwinding after your Vail dining experience is an absolute must.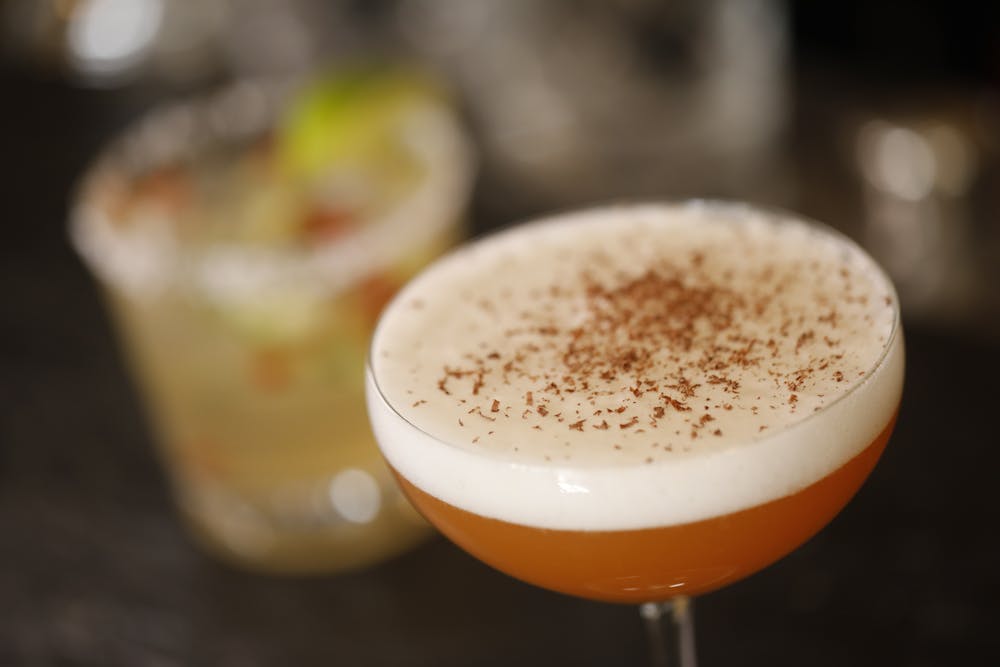 4. Enjoy Our Wintertime Options
During the winter season, we offer varied public dining options throughout the day. You can start your day off the right way by heading to our charming Market for a grab-and-go breakfast. We'll be waiting to provide you with a bite of something to eat or drink that you can take with you. For an in-dining experience, check out these various lunch items and the spirited apres-ski happy hour at the bar. For dinner, we accept gatherings of 10 or more.
Vail skiers love to descend upon our outdoor patio space that's perfect for grabbing an après-ski beverage. There's always time to enjoy a relaxing afternoon after a tough workout on the slopes!
5. Sit Back and Enjoy Unbeatable Service
Any Vail dining experience deserves only the most attentive and passionate service. Delicious food eaten in a stunning Vail setting is only perfect when the service exceeds expectations. Here at Larkspur, it's our job to make every one of our guests feel at home.
The warm hospitality of our highly skilled dining team is generous and genuine, and we're always eager to entertain guests with the services we offer. We want you to sit back and relax when you're here to wine and dine with us, whether you've booked a birthday family dinner or simply want to join us for a light lunch meal.
Get in Touch For Your Vail Dining Experience
Vail mountain restaurants offer dining experiences like no other. With unbeatable mountain views and impeccable food offerings, your time at one of Vail's mountain restaurants will certainly be magical.
Whether you're joining us for an off season Vail dining meal at a private event or heading up to our outdoor patio right off the slopes, we here at Larkspur can't wait to welcome you.
Check out our culinary sample menus to get a taste for what kind of foods we can offer. Or for inspiration for where you can host your private dining event, browse our selection of spaces.
Get in touch with our skilled team who will help plan and execute every detail flawlessly, all while you savor every moment. Contact us today for more information.
Check out our other blogs here for more information on the exciting things we can help plan.