The Ultimate Vail Dining Guide: 5 Tips for Vail Mountain Dining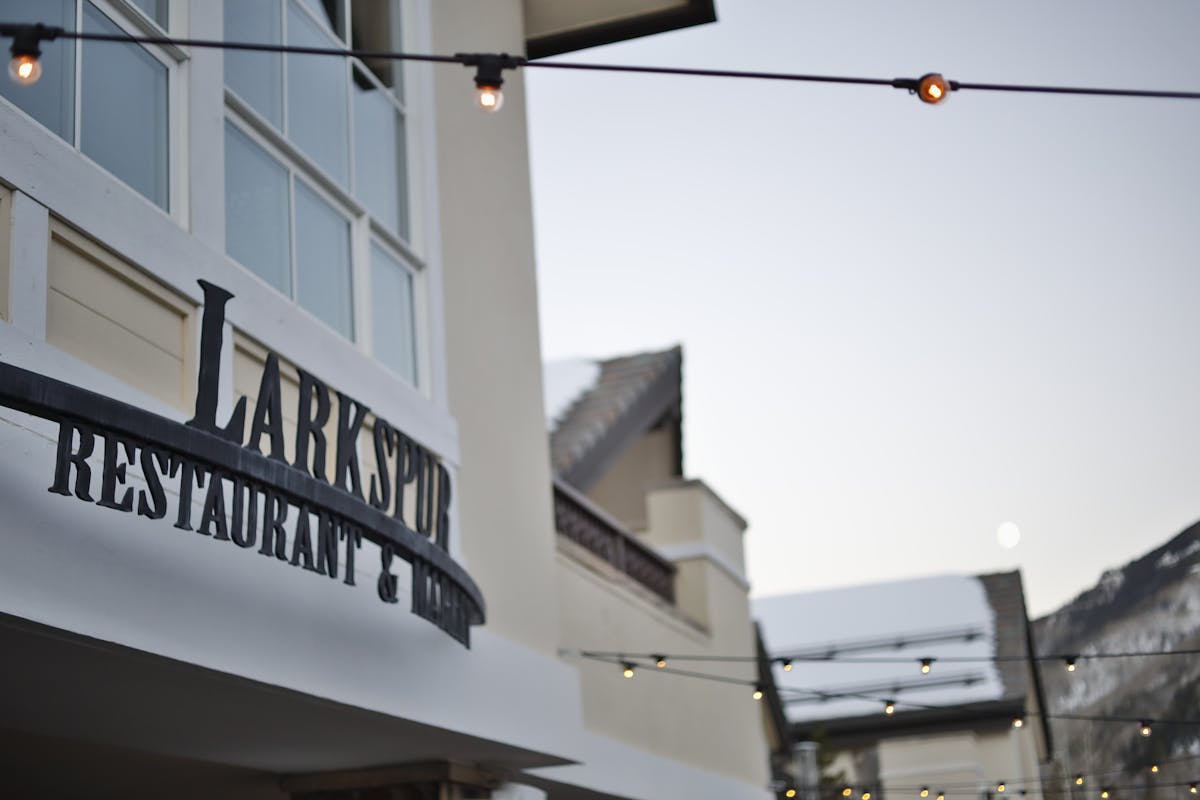 Want to make the most of your dinner in Vail? We've written a full Vail Dining guide with tips and tricks for getting it just right.
With our 20+ years of experience in dining and events, we here at Larkspur Events & Dining know a thing or two about the extraordinary cuisine you'll find here in Vail. Whether it's a casual bite to eat or a gourmet 3-course meal to celebrate a special occasion, something tasty is always available in Vail to please your palate.
So without further ado, let's get down to the all-important details of Vail dining. What's best to eat? How do you choose the best restaurant? And what special occasions are best celebrated in our beloved town?
Let's find out.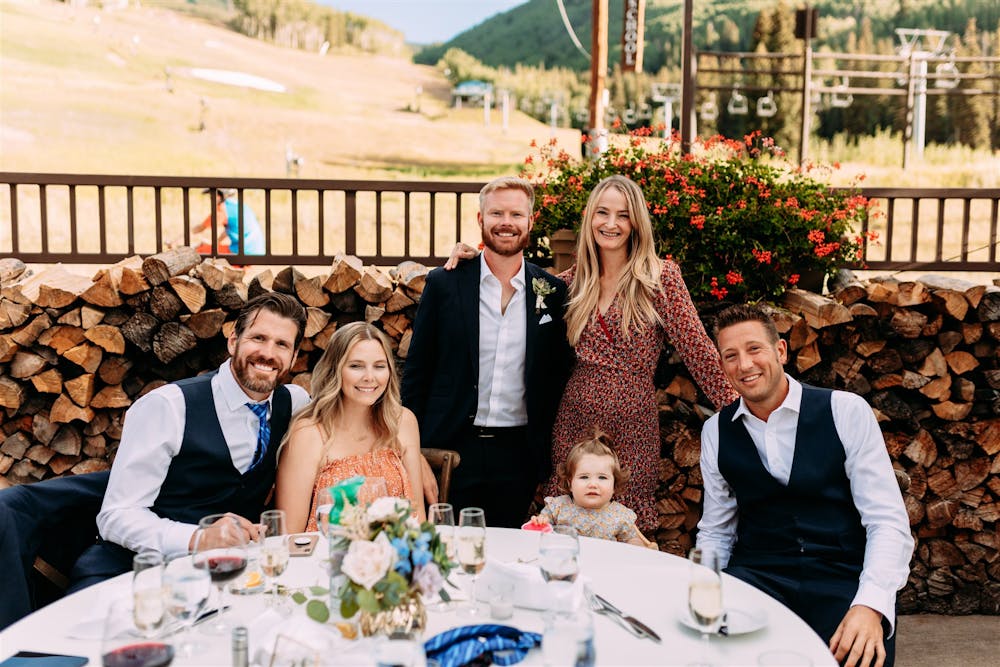 Why is Vail Mountain Dining So Special?
Vail is renowned as Colorado's beloved ski resort full of diverse shops, bars and premium accommodation options—all set in a charming village-like neighborhood with friendly locals and breathtaking mountain views of towering pine trees. You simply have to take a trip here to see just how special Vail is.
However, there's one particular thing that sets Vail apart from others: the premium dining options…
Lining its quaint cobblestone streets is an endless list of first-rate restaurants and other types of eateries eager to feed the hungry bellies of Vail's average 1.3 million visitors each year. Vail dining is versatile too. You'll find anything between casual cafes and upscale restaurants like ours.
Perhaps best of all is Larkspur's setting in the Rocky Mountains. Being among the gorgeous mountain landscape is what makes Vail dining so extraordinary. Picture dramatic rocky cliff faces, serene lakes, vast green forests and peaceful vistas you can sit and look out on while diving into worldwide cuisine. Unbeatable!
Let's explore some tips to give you the best Vail dining experience.
5 Vail Dining Tips
Pick a Room With a View
Dining at an altitude comes with one undeniable benefit: the spectacular views. The impressive panoramic scenery of never-ending mountains is what makes outdoor dining in Vail so special. So make sure you pick a restaurant with views you can admire during your meal.
Here at Larkspur, our venue sets a new standard for "on-mountain dining" with its unique setting in Vail Valley. Enjoy an après ski bite to eat on our patio space overlooking the Golden Peak ski slopes—or plan an event out on our pristinely kept lawn surrounded by vistas of Aspen trees. It's the perfect space for a champagne brunch with a view!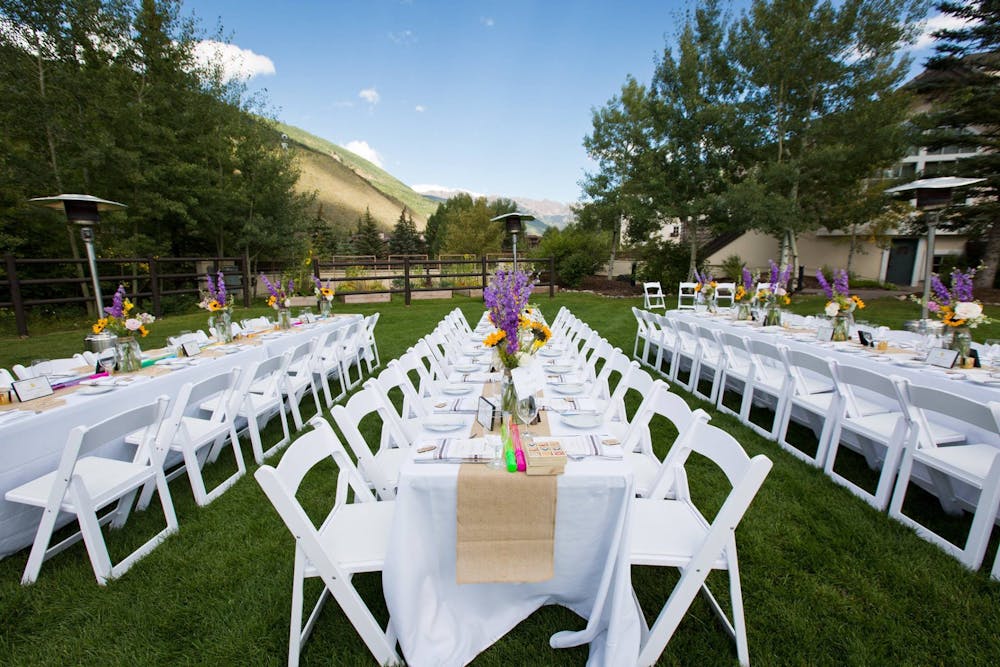 Get the Vibe Right
There is a huge variety of restaurants to choose from in Vail—so many, in fact, that it's tricky to know which venue is best for what you're planning.
The key is to pick the space that best matches the vibe. Planning a big celebration for your friends and family? Pick a large restaurant that'll hold a big guest list. After a laid-back lunch catching up with a loved one? Head to a cafe for something light and delicious.
We're firm believers that Larkspur has something for all types of dining. Join us for lunch or a quick bite to eat from our Larkspur Market of goodies (open in the winter). Or make a dinner reservation in our elegant dining room, perfect for popping a cork and celebrating special occasions like birthdays and anniversaries.
Check out our current menus, all of which are cooked up by our celebrated chefs who prepare everything with heart, passion and innovation.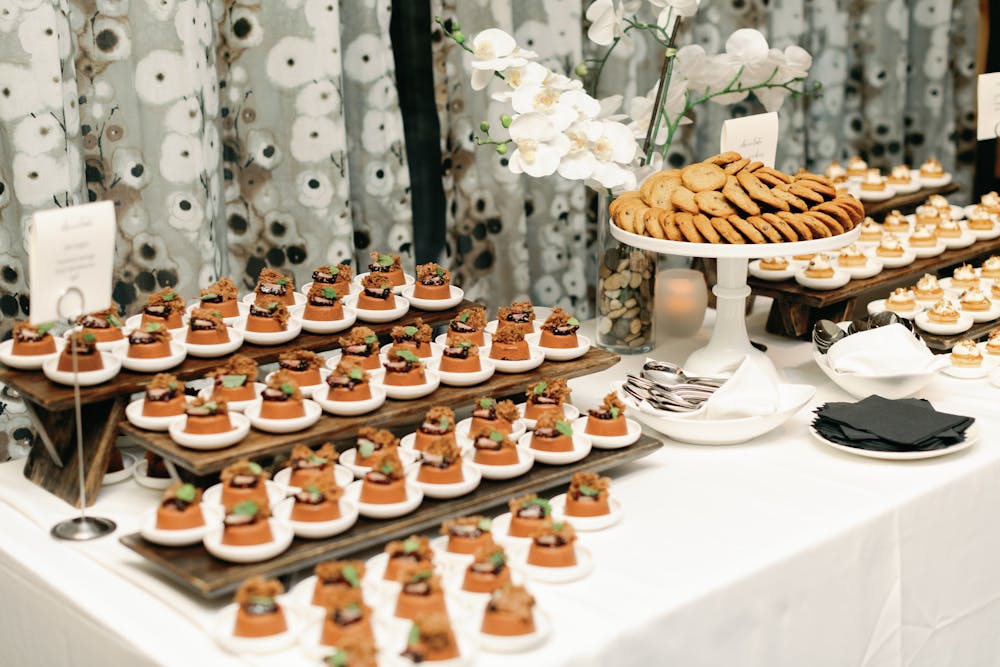 Indoors or Outdoors?
Next up on our Vail dining guide is the big question on everyone's minds: should we dine indoors or outdoors? What's better…Vail's indoor dining options or outdoor dining?
Well, both come with their obvious pros and cons. We think Vail's outdoor dining is a must in the warmer summer months. Vail afternoons are sunny with average temperatures around 70- 80 degrees, perfect for a relaxing meal taking in Vail's fresh mountain air and dining on delicious seasonal food. Our group menu boasts all all sorts of summer favorites, from a classic caesar salad to the beloved "Larksburger" (made with Creekstone Farms premium beef).
We recommend heading indoors when the weather turns chilly. Our formal dining room is a stylish, tasteful space complete with a full bar and rooms we can section off for private functions.
Our current winter hours are as follows:
Market – Open 8:00 am - 2:00 pm
Lunch – Open 12:00 pm - Close
Dinner – Open for private and semi-private gatherings of 10 guests or more
Broaden Your Taste Buds
Vail dining comes with all sorts of flavors and cuisines. Prepare your taste buds for world-class food that'll knock your socks off. We recommend broadening your taste buds and exploring your options according to the cuisine you fancy the most—from American grill favorites to the exciting aromatic seasonal flavors.
We here at Larkspur specialize in gourmet cuisine made from the freshest top-quality ingredients. We're proud to say that we use locally sourced food from sustainable partners. You'll taste the difference as you dine on specially-designed dishes and entrees such as Chilean Seabass, Rohan Duck Breast & Leg Confit, English Cut Short Ribs, Lobster Raviolo and so much more.
The sky's the limit with the culinary creations our chefs can create for your dining event.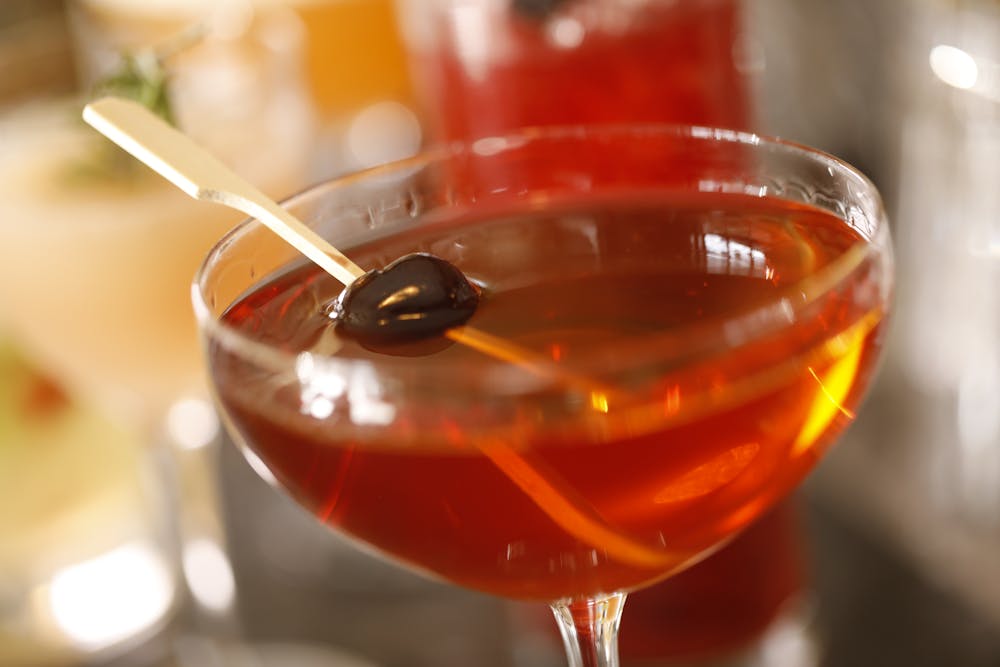 Don't Forget Drinks
What's the perfect way to end your Vail dining experience? With a well-needed nightcap, of course.
In fact, we think beverages are an integral part of any lunch, brunch or dinner here in Vail, so make sure you pick somewhere that offers something special on their drinks menu—whether it's a freshly brewed coffee over breakfast, a mimosa at brunch or a bottle of the finest wine at dinner.
Here at Larkspur, our bar is headed up by Christopher Eckert, AKA our in-house beverage connoisseur who specializes in wine pairings and cocktail recommendations. He's the man who'll make sure you never leave without the nightcap you deserve—whether it's one of our artisanal cocktails or a winter-warmer apéritif like our Irish coffees.
Choose Larkspur for a One-of-a-Kind Vail Dining Experience
So there you have it! We hope you've found our Vail dining guide helpful.
Are you looking for the ultimate Vail dining experience? Contact us online or call our events team at (970) 754-8050 to discover your dining options here.
If you have any other questions regarding the Larkspur experience, you can also check out our FAQs page.