Two Vail Wedding Events: Extend the Fun!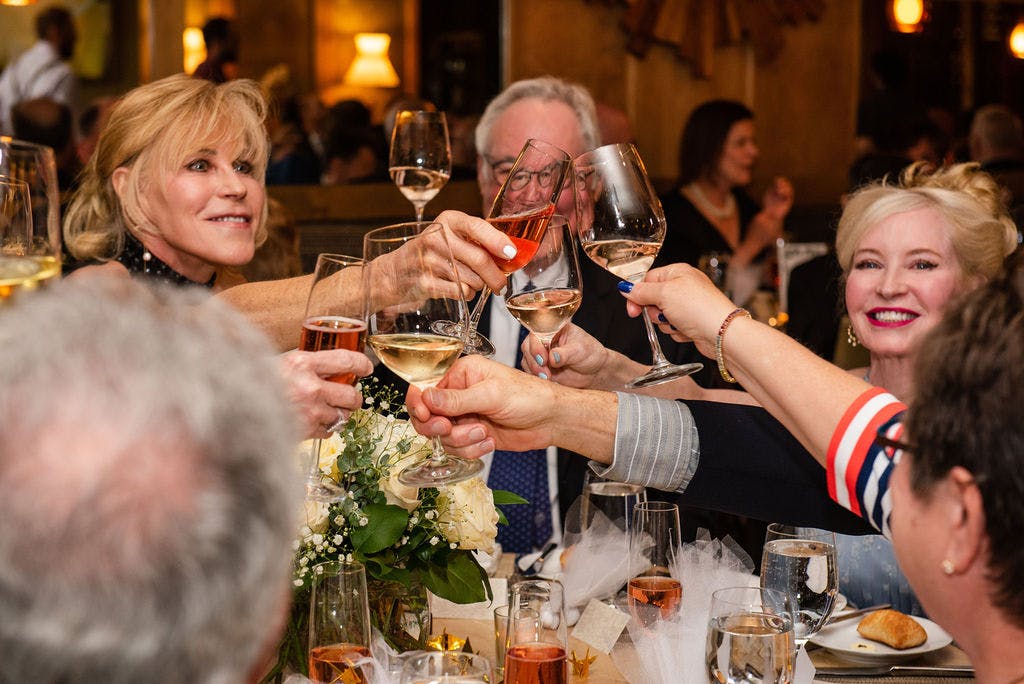 Here at Larkspur, we want to provide you with the Vail, Colorado wedding you've always wanted. Whatever dreams you have for your special day, our experienced and passionate events team will bring your vision to life. With the winning combination of beautiful mountainous surroundings and devoted hospitality, we can provide any couple with a remarkable day that they'll cherish forever.
Best of all, your Vail wedding event here at Larkspur can be designed and scheduled around the varying receptions and events that you want, and that includes adding on prolonging your special day with additional wedding-related gatherings—from a welcome reception to a glamorous welcome party to a farewell brunch for your guests. After all, your guests are probably traveling to get to your wedding, so expand the celebration by having another event to enjoy. By planning your two events across two days, you can allow your dream Vail wedding to blossom into even bigger and better possibilities.
Extend Your Stay
To savor every last moment of your celebration, extend your stay and plan two wedding events. Whether it's a rehearsal dinner or post -wedding brunch, you can add on any wedding-related gathering to your event planning—before, after or in between. For your convenience, the two events you choose don't need to be two days in a row. Select the best days of the week and leave it to us to plan it.
Extend Your Vail, Colorado Wedding Celebration
The events don't need to be similar in style—you can host a buffet or family-style with a more casual feel followed by an elegant plated or choose to hold your events in different sections of our spac.
Whatever additional event you want, our events team will make sure you enjoy every moment of your experience, from the beginning to the end. Work with our expert chefs to create a tailor-made menu of culinary delights, and we'll ensure glasses are always topped up and everyone receives a warm welcome. Alternatively, you can plan a farewell brunch the morning after to enjoy an alfresco breakfast out on our heated patio to reminisce about the wedding.
We Have the Right Outside Space for You
Whether it's an indoor or outdoor space, our 5,500-square feet of modern space has something to wow everyone. You can let the cocktails flow at a congratulatory cocktail reception on our lush lawn while taking in the stunning winter views of snow blanketed ski slopes or the summer vibrancy of our surrounding aspen trees. Alternatively, you could meet and greet guests at a welcome reception in our airy bar that has flowing access to our outdoor patio space. It's perfect for a sunset evening of champagne and canapes.
Come Inside to Wine, Dine and Dance
Our Great Room can host a bigger, more informal event, ideal for a larger capacity guest list and those wanting to make great use of its magnificent and elegant space for a reception or the perfect weather backup location. Enjoy a formal rehearsal dinner that wows your guests with a luxurious custom-designed table setting or simply let your hair down with a casual pre-wedding party entertained by live performers.
Our modern and cozy private dining room is ideal for hosting a rehearsal dinner or special bachelor or bachelorette dinner party for more intimate gatherings . Choose from our dining spaces, including the Chef's Room that provides an exciting open kitchen theater or our delightful Wine Room that's perfect for wining and dining on our very best offerings of locally sourced ingredients. After your meal cooked by our imaginative chefs, head to our bar and raise a toast to the upcoming day with your party of loved ones.
Get in Touch Today!
Are you intrigued about how we can transform your wedding into a wonderful two-day event? Inquire now and find out more about the varying types of wedding events that we can help host over two days.
In the meantime, you can also look at our gallery of Vail, Colorado wedding photos to seek inspiration for how your special day can come together with the unmatched style and finesse we here at Larkspur value so much.
CHECK OUT OUR BLOGS HERE FOR MORE INFORMATION ON THE EXCITING EVENTS WE CAN HELP YOU PLAN.