Main content starts here, tab to start navigating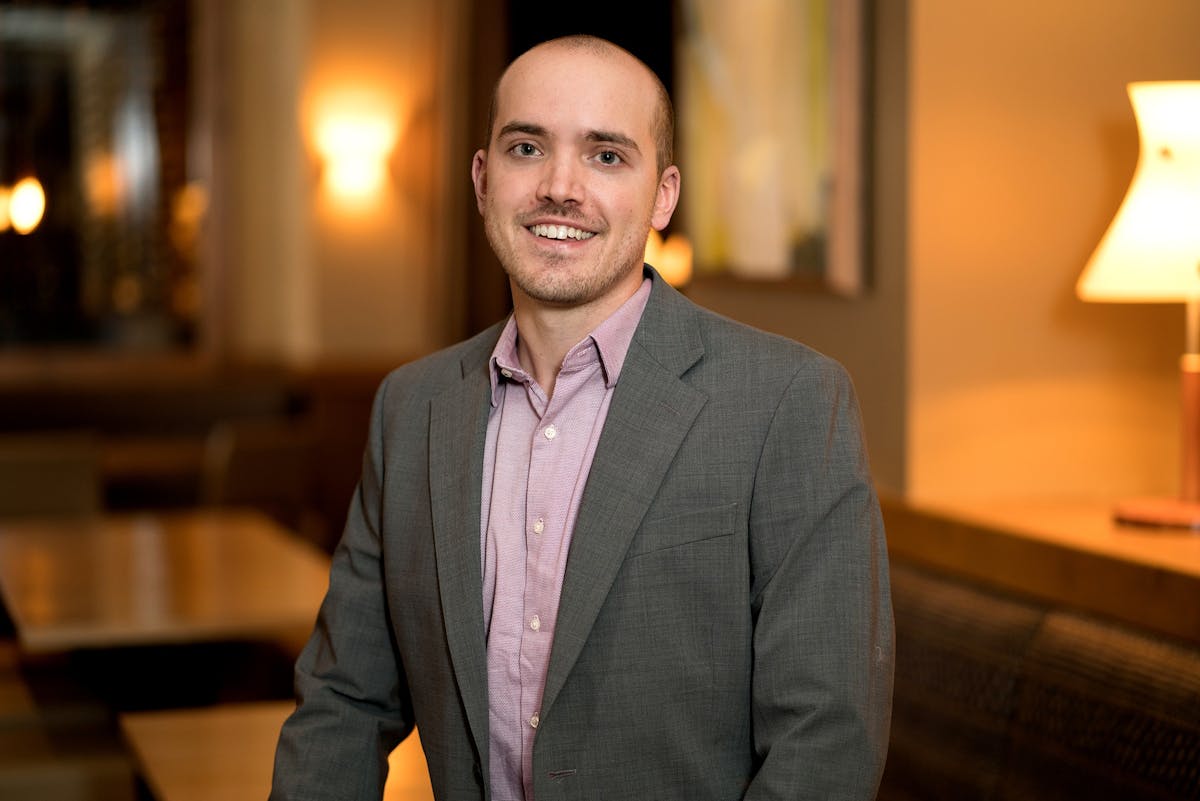 Kevin Bates
Executive Chef
From a young age Kevin developed a passion for cooking and began to recognize the power food has to inspire and bring people together. He cooked through high school and college but it wasn't until he moved from New Hampshire to Vail in 2010 that the possibility of a career in professional kitchens became apparent.
He spent a winter season cooking at Vail Mountain Resort and 6 years at Northside Kitchen in Avon before landing at Larkspur in 2018. The level of commitment to hospitality and creating unique dining experiences was like nothing he had seen and to him, makes every day at Larkspur special. He is excited to continue learning and growing as a chef and appreciates that there is no end to those endeavors in this industry.
When Kevin is not in the kitchen you can find him reading the newest cookbooks or culinary periodicals, watching hockey, or enjoying mountain activities along with his son, Jackson, and daughter, Lorelei.