Main content starts here, tab to start navigating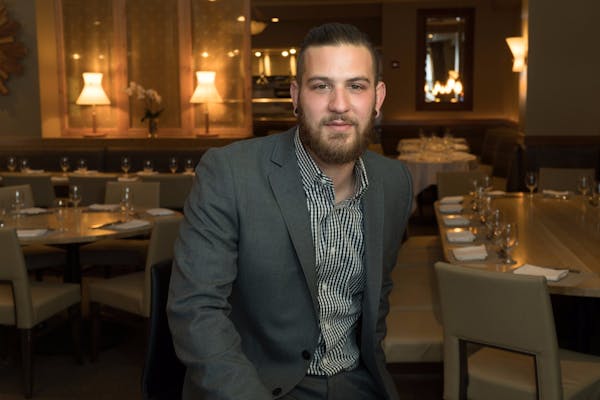 Tom Sommer
Kitchen Director
Tom Sommer makes it a point to build lasting friendships. In his thirteenth year working in the hospitality industry, he is living the life he always imagined. Graduating from the Culinary Institute of America in New York, Tom started working at the Grand Hyatt Hotel in Manhattan. During that time, he worked in various departments from line cook to catering, to special events. This piqued his interest in the catering world where he landed a position with premiere wedding and event caterer, Abigail Kirsch.
After several years serving as sous chef at Abigail Kirsch, Tom has now accomplished his life's dream; "to live and work where his two loves of skiing and cooking could coexist." In making the move from New York to Colorado, he had his eye on Vail and was hired as a line cook at Larkspur 3.5 years ago.
As a valuable member of the Larkspur family, Tom continually introduces new and creative ideas to the kitchen while controlling the overall quality of each dish to ensure it meets the highest standard for the restaurant. From line cook to his current position as kitchen manager, Tom's dedication to his craft shows in his food and getting the details right. When he's not managing the kitchen, Tom makes time for his friends, his puppy, and a ski run or two.