Main content starts here, tab to start navigating
Slide 1 of 15
Slide 2 of 15
Slide 3 of 15
Slide 4 of 15
Slide 5 of 15
Slide 6 of 15
Slide 7 of 15
Slide 8 of 15
Slide 9 of 15
Slide 10 of 15
Slide 11 of 15
Slide 12 of 15
Slide 13 of 15
Slide 14 of 15
Slide 15 of 15
FROM MODERN CUISINE TO EXQUISITE
DINING
AND EVERYTHING IN BETWEEN
At Larkspur we take food very seriously. Our celebrated chefs prepare seasonally inspired cuisine in our "open" kitchen, while our experienced team collaborates tirelessly to ensure guests are well attended.
During the winter ski season, we offer varied public dining options throughout the day, from grab-and-go breakfast items in our market to spirited après-ski libations at the bar. Everything that is offered from our kitchen is fresh, authentic, seasonal and meant to be savored.
Please join us for winter dining in December. We are closed for the season.
LUNCH & APRÉS
We've set a new standard for "on-mountain dining." Just steps from the base of Riva Bahn Express Lift at Golden Peak, we're an easy stop off the slopes at the beginning, middle or end of your ski day. Our lunch and après-ski menu offers a wide range of savory culinary delights for all ages, from grilled cheese sandwiches and tomato soup to our famous lobster club. We're open daily during the winter season for lunch and après-ski.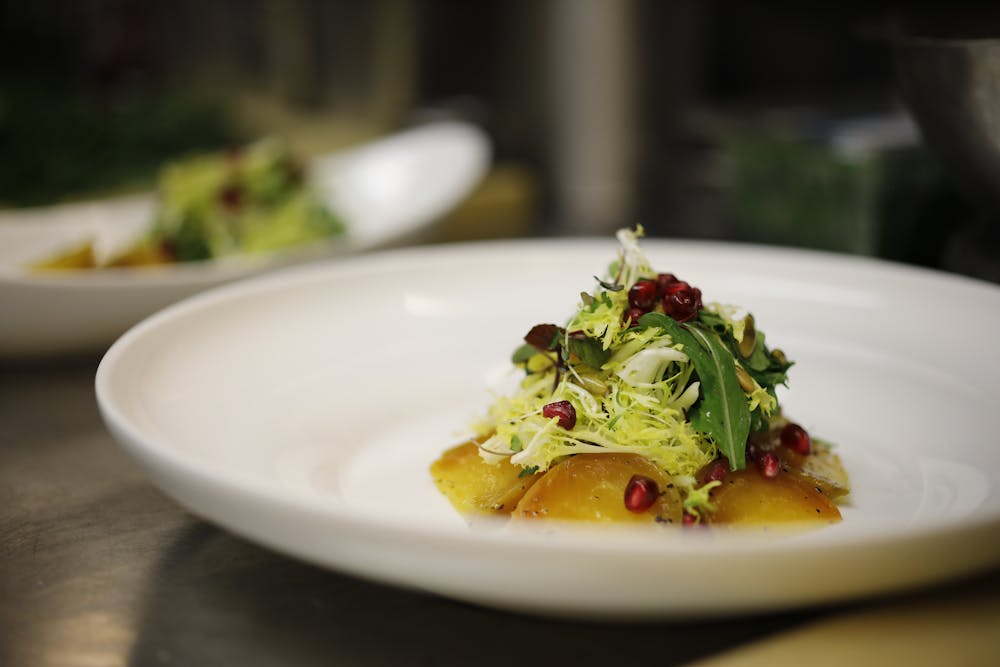 DINNER
Our dinner menu offers a wide range of options. We're now accepting gatherings of groups 10 guests or more.